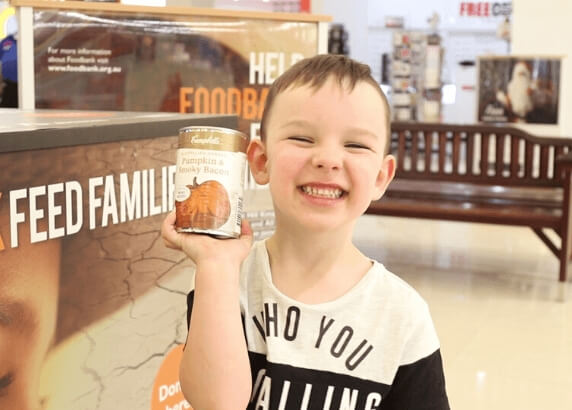 Christmas Food Drives
It's easy to donate food!
Visit your local Police Station
Nearly 100 Police Stations around the state are collection points. Find out if your local station is involved.
Visit a Retail First Shopping Centre
You can visit any one of the 18 Retail First shopping centres and place a can or two in the donation boxes, which are located outside every supermarket in the centres. Find your local Retail First Shopping Centre.
Look out for purple boxes at your school or workplace
More than 200 schools and businesses are running a food drive this Christmas. If your school or business is involved, then be sure to donate a can or two!
Donate
Alternatively, you can make a financial donation as every dollar donated helps us provide two meals to those in need, help us support Queenslanders doing it tough.