Helping Yarloop Kids Learn to Cook
Katie's feedback on a recent Food Sensations® for Schools session
Katie recently attended our Food Sensations® for Schools session at Yarloop Primary School as a parent helper.
"I had so much fun helping the kids when you came to do the Food Sensations workshop at my kids school. Being a mum of 5 kids from ages 13 – 5, they all have different tastes and getting them to try new things can be difficult (as any parent would know).  
I myself am not a fan of trying things I don't think I'll like. I surprised myself and I really enjoyed the food the kids cooked and I even got 1 of my fussier kids to try something new, she didn't like it but at least she tried it.  
The lovely ladies doing the Food Sensations workshop even let my 5 year old daughter join in as it wasn't a kindy day, she had so much fun cutting up the veggies and doing the measurements, which was awesome to watch and even she tried new things and she loved everything she tried"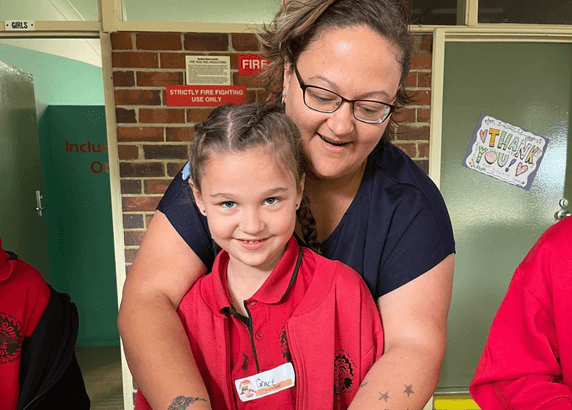 "It's such a great program teaching the kids how to cook, use knives safely and how to read and follow recipes. Watching all the kids asking each other "which one did you cook?" And "wow that tastes amazing you have got try it" was awesome to see."
Nutritionists Laura and Julia loved having Katie help out at the session, and the team was so happy to receive Katie's positive feedback!  
Read more about Food Sensations® for Schools