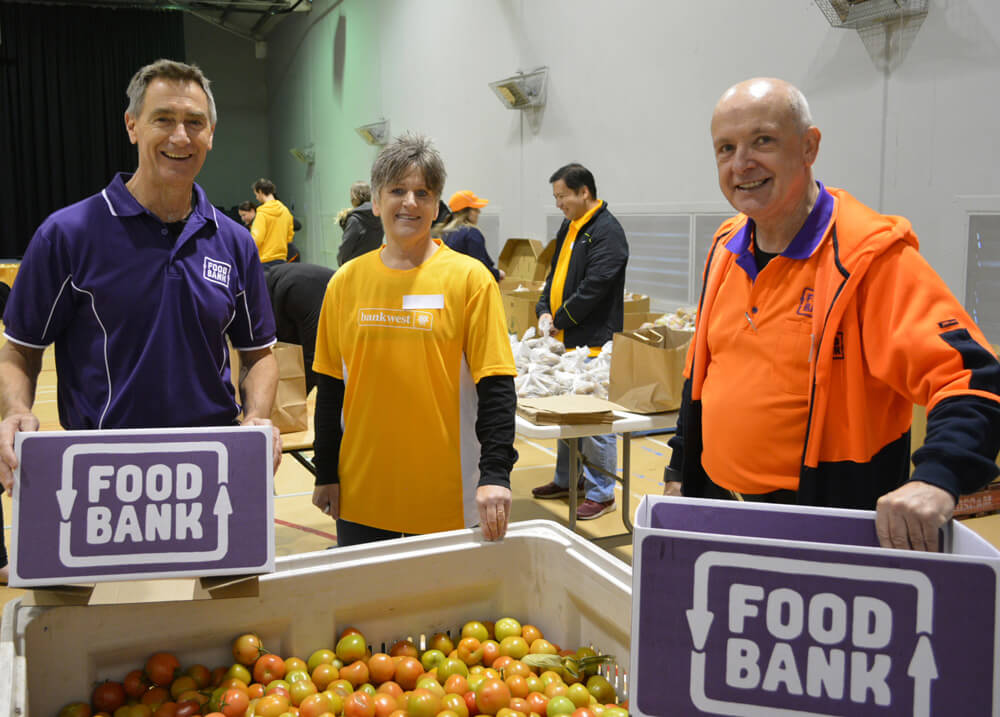 Foodbank WA Hits the Road to Feed the Hungry
In its 25th year, Foodbank WA hosted a Pop-Up Foodbank in  Ellenbrook on Thursday 20 June.  Fresh fruit and vegetables were distributed to those  struggling to put food on the table, in partnership with local charities that provide emergency food assistance in Ellenbook and surrounding areas.
Foodbank WA's long-term supporter Bankwest, sponsored the pop-up market to provide fresh produce, including carrots, apples, potatoes, pumpkin, watermelon, pears, corn, kiwi fruit and leek. Bankwest volunteers also helped sort, pack and distribute the food on the day.
Foodbank WA CEO Greg Hebble said the Pop-up Foodbank is a response to the growing demand for food relief in the outer metropolitan areas.
"We've known for some time that transport is often a barrier for people needing food assistance. This is one way we can be sure that the food is reaching those that need it the most."
"It's great to be partnering with the local charities in the area to have a real impact. Especially as the weather is getting colder, the bills increase and food can be considered a luxury, if and when they can afford it."
Last year Foodbank WA, distributed 6.1 million meals throughout the state through its network of over 480 charities, including more than half a million kilograms of fresh fruit and vegetables. With demand for food continuing to rise, the hunger relief organisation is explore new ways of getting more food to where it's needed most.
Foodbank WA's Mobile Foodbank service will continue to service the Ellenbrook area starting from 2nd and will provide a weekly hamper service to people that are referred to Foodbank WA by Midlas, GraceLife Church, Shekinah Grace Church, Karnay and St Vincent de Paul.
Find out more about Mobile Foodbank