Learn About Learn. Cook. Share.
A fresh approach to nutrition education
Our purpose at Foodbank WA is to Feed, Educate and Advocate. We feed people in need. We educate people about healthy eating and on a budget. We advocate for those facing food stress.
We are so pleased to introduce a new series of nutrition programs run thorugh a fee-for-service model which are proving to be very popular already, so be quick to book in.
Learn.
Our qualified dietitians and nutritionists deliver practical, fun and engaging nutrition learning activities based on the Australian Dietary Guidelines. The sessions tailored to community or corporate groups include healthy eating, label reading, meal planning and budgeting. We can also discuss family meal-time and picky eating, as well as lunch packing and snacks. All our activities provide knowledge and skills to help improve healthy behaviour change for you and your family.
Cook.
Cooking occurs in small groups using our tried and trusted delicious recipes. We cook three to four recipes, varying from tasty dips, colourful salads, simple main meals and nutritious desserts. Our cooking component includes knife and kitchen safety briefing as well as food safety.
Share.
Sharing a tasty meal together provides an opportunity to try new foods and connect socially in a supportive environment. Do not forget to bring an empty container as there is often left-overs to take home.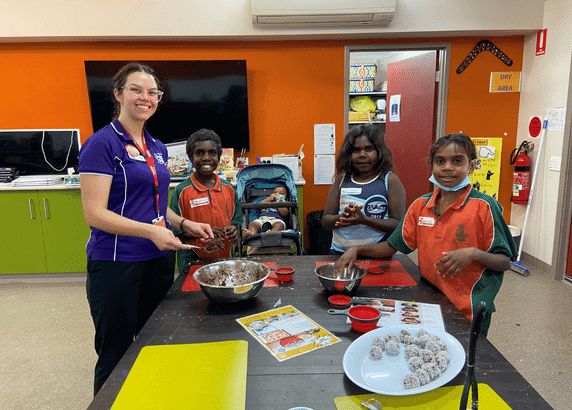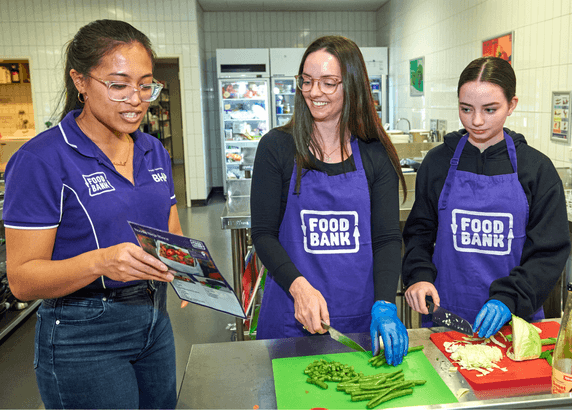 Learn more about these programs