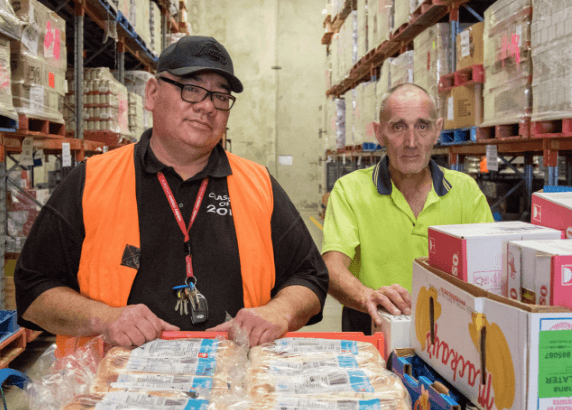 Meet John Ryan
We work with hundreds of charities all around Queensland including the Wesley Mission Queensland. A familiar face at the Fortitude Valley centre is John, who is the head cook.
Every week John visits the Foodbank warehouse to collect fresh fruits and vegetables, rice, pasta, bread, milk and other goods that will feed anywhere up to 150 people. John will then plan a three course meal, which he will serve on Wednesday evening.
That he prepares meals for those in need is a wonderful gesture but how John got into volunteering and cooking is remarkable. John worked for as a shopfitter and builder for over 30 years but when he injured his back when he fell off some scaffolding. He took the opportunity to travel around Australia and ended up in Brisbane where he did a few odd jobs.
John admits that things got worse when "I started hitting the bottle and it went from bad to worse until I ended up living on the streets from 2003-05. I heard about the Wesley Mission Queensland community meal, which I regularly attended. One day the cook, Wayne said that I could help out in the kitchen and that's how it all started.
I progressed from peeling the potatoes to just mucking in around the kitchen. When Wayne passed away in 2011, I took over. I love doing it because it keeps my mind occupied and it's something to look forward to each week. Plus I've always loved helping other people. I want to keep cooking these meals until they carry me out in a box!"