Meet the team driving Foodbank Queensland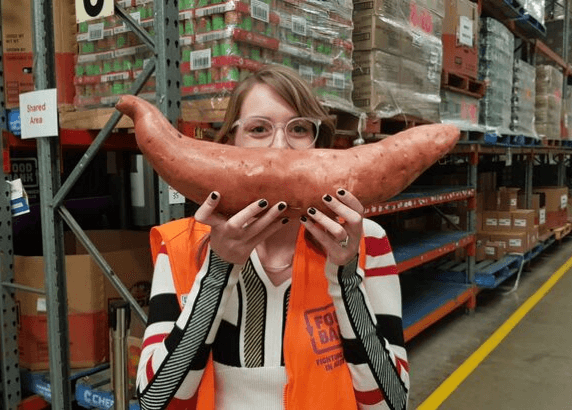 Caitlin was previously at Girl Guides Queensland where she worked as both a Community Development Officer and Grants Officer. Caitlin has a background in public health and dietetics and has worked in both the Not-For-Profit and Health Promotion sectors. She is passionate about food and helping people. For Caitlin, nothing is more exciting than winning grants and she can't wait to get on a streak here at Foodbank Queensland.
Caitlin has a big family that she is always happy to talk about including her niece, nephew and two crazy border collies.  Caitlin was born on May the Fourth, making her a Jedi by birth and is also a massive nerd who can discuss in depth both the Marvel and DC Universe and quote huge chunks of Wayne's World.