Delivering a proven program that benefits young children
Food Sensations® for Children making a big difference
The first five years of a child's life are vital for developing healthy eating habits and build a strong, healthy mind and body. Our Food Sensations for Children program, made possible through a Telethon grant, provides parents and carers with essential skills to help their young children enjoy a variety of nutritious foods.
The Food Sensations for Children program for parents of children aged 0 to 5 years is a nutrition education and cooking program designed to provide parents with an understanding of healthy and practical ways to feed their children and is free to attend.
Originally funded for a 12-month period, the program has proved very popular and has thankfully been extended to run for a further six months due to demand.
Feedback from program session to date has been overwhelmingly positive.
"Thank you for bringing Food Sensations to Dongara! It has really reduced the stress I experienced during mealtimes and the recipes are so yum!", one Program participant told us.
"This program is so good and helpful. I learned a lot. It made meals less stressful. I have developed more interest in cooking. I understand more about what my kids need and how to encourage positive behaviour. Please do more programs like this in the future", said another participant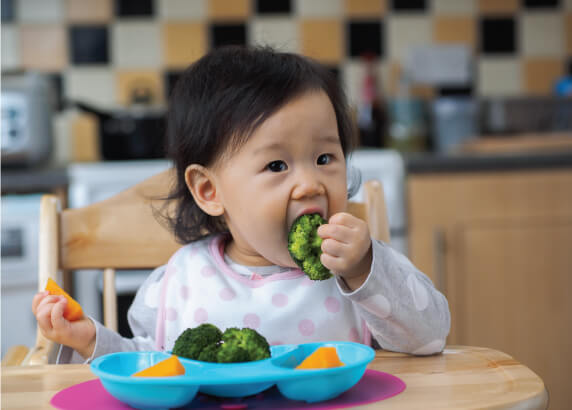 The program covers a wide range of topics including healthy eating for the whole family, types and textures of foods that will help children grow and develop, how to raise children to be confident eaters, how to read food labels, preparing healthy lunchboxes, keep food safe, how to shop and feed a family on a budget and how to cook and prepare quick, healthy, low-cost family meals.
Our research shows that 70% of participants reported that they had improved their parenting feeding practices (e.g. reducing screen time at mealtimes) while 74% improved their confidence and food literacy behaviours.
The Food Sensations for Children program is an evidence-based program delivered by university-qualified nutritionists and dietitians and developed through rigorous research methods that was undertaken during 2019-2021 with parents and stakeholders across Western Australia as part of a Masters of Philosophy research project.