IT'S GUT WRENCHING KNOWING YOU DON'T HAVE ENOUGH FOOD FOR YOUR KIDS,
ESPECIALLY AT CHRISTMAS.
No one in the ACT should go without food this Christmas, but we need your help to make that a reality, through the ABC Canberra Giving Tree Appeal.
Have you ever wondered how you would cope if your income went to zero overnight? What sacrifices would you make to get by?
Renee and Grant were hardworking people raising four kids. But then Grant suffered a terrible accident at work and couldn't work for months. No work meant no income, which quickly meant no food.
Renee's Story from Foodbank NSW & ACT on Vimeo.
Food insecurity isn't just about having an empty stomach or missing a meal. The impact of not having enough to eat can be a trigger for other issues, especially for children. As a family, they never go out for dinner, go bowling, to the movies or anything like that. 12-year-old Nicolas recently stayed at home while his entire class went on a school camp.
Shouldn't every person in the ACT have enough to eat this Christmas? Your support will help to put food on the table for vulnerable ACT families and individuals in need. Sadly, Renee and Grant's story isn't a rare one.
This festive season you can help to provide sustenance and support to vulnerable people in the ACT community through the ABC Canberra Giving Tree appeal. Please donate now and help to feed struggling families this Christmas.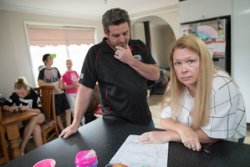 ​​​$35 will ​​​provide a struggling family with a food hamper so they can eat on Christmas Day.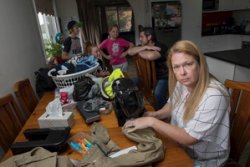 $70 will provide two families in need with a food hamper.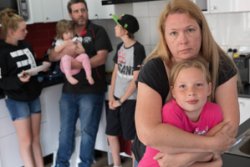 ​$105 will​​​​​​​​​​​​​​​​​​​​​ provide three families in need with a food hamper.