Catherine Velisha, Velisha Farms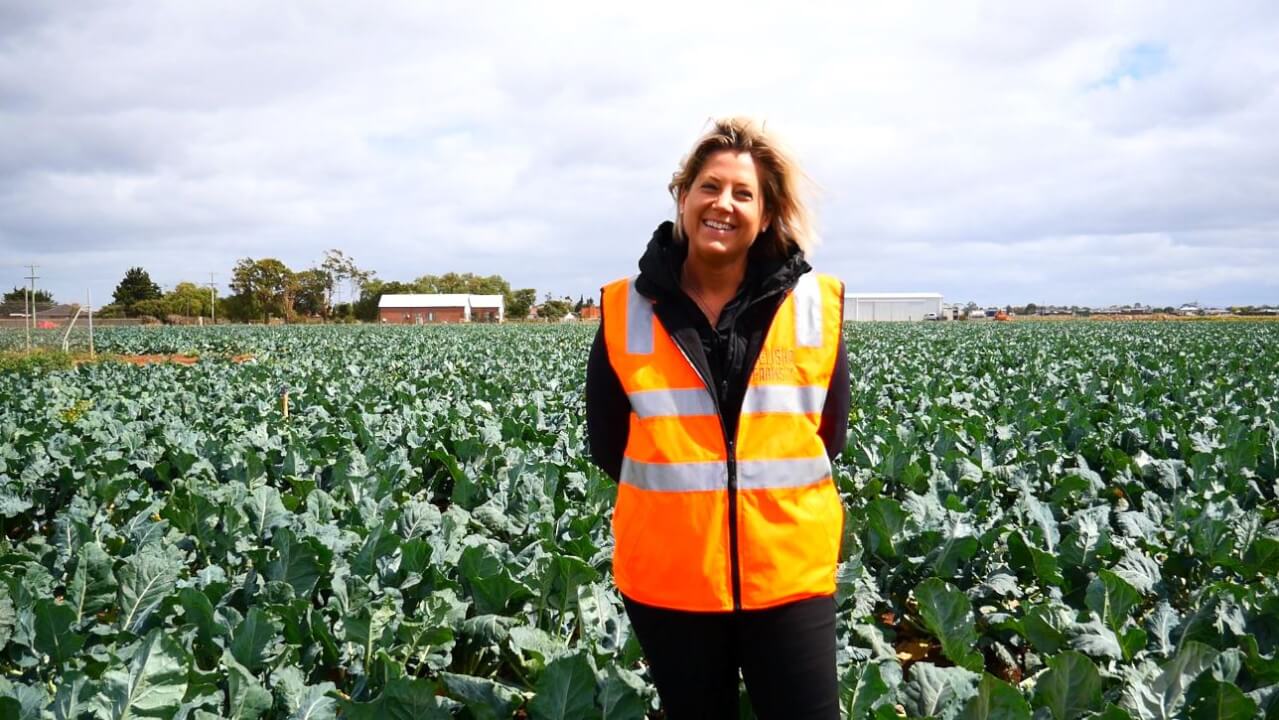 "If we, as a society, are able to change our mindset and be more accepting of produce in all their states, including appearance, then that would be one of the greatest changes we could see for our industry."
To celebrate International Women's Day, we thought it timely to put a spotlight on some of the incredible women who are helping Foodbank Victoria put food on the table for vulnerable Victorians.
We caught up with Catherine Velisha, Managing Director of Velisha Farms, to chat about her journey within the family business, life on the farm and how we can all support our local farmers and growers.
From working in her father's packing facilities and the wholesale markets during her 20s, to becoming managing director of the family business in her 30s, Catherine Velisha is paving the way for women in the food and agriculture industry.
Catherine is the third generation in her family to embark upon a career in horticulture. Her Grandfather Abas Velisha, along with his brothers Mendu and 'Uncle Jim,' started vegetable farming in Australia in 1949. They were one of Australia's first exporters of cauliflower and broccoli. Catherine joined the business in 2004 alongside her father, Veli Velisha.
"I started in the family business when I was 19, serving in various roles, from packing produce to trading at Melbourne's wholesale market. I recently took over the business three years ago. It's been a fun ride," she recalls.
Since taking the reigns, Catherine has led Velisha Farms to greater pastures, establishing farming regions in Caldermeade, Lang Lang, Gippsland, Shepparton and various interstate locations, in addition to the Werribee South operation. Today, the farm grows more than just broccoli and cauliflower, producing a wide range of brassicas like celery, zucchini and iceberg lettuce.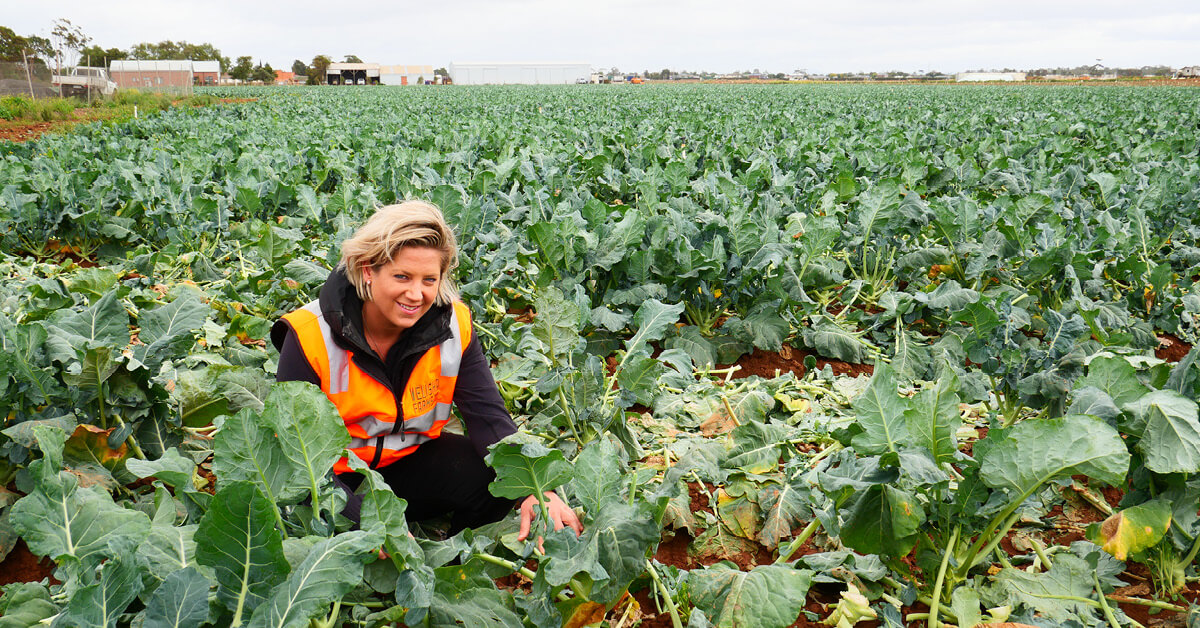 As managing director, Catherine describes her role as "dynamic and exciting" with no one day the same.
With more than fifteen years in the family business, Catherine has seen the industry change and evolve.
"Our farmers and growers are in the media a lot more. There's more discussion around food security, waste and where our food comes from. I think this is very exciting for our industry as its attracting a diversity of people who may have never considered working in agriculture."
Catherine suggests this has been a positive step forward for the sector as businesses welcome a greater diversity of people and are encouraged to think about their waste.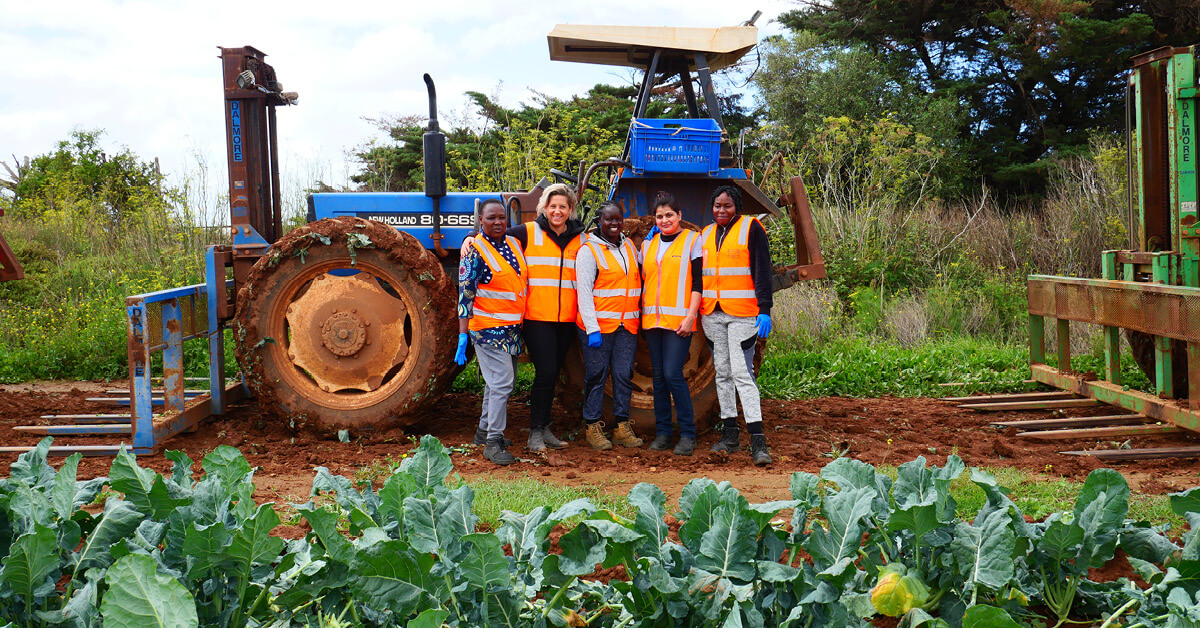 "Our leadership team is constantly looking at ways to minimise our waste. We give our green waste to a local lamb farm, we donate out of spec vegetables and left over produce from Melbourne's wholesale market to organisations like Foodbank Victoria, and we're always looking at ways we can turn unwanted produce into something buyers would want to take home with them."
When asked what we can all do to support our local farmers and growers, Catherine says,
"I think all of us, even we as producers, can sometimes take for granted the level of input that goes into producing fresh produce – the manpower, the water and the environment. If we, as a society, are able to change our mindset and be more accepting of produce in all their states, including appearance, then that would be one of the greatest changes we could see for our industry."
Leading a team of 50 to 70 staff members at the Werribee farm including many women who work in various roles, Catherine describes working with people as the most enjoyable part of her job.
"The people I work with is what I love most about working in the horticulture industry. The success of our business is all thanks to our people. I've loved watching them grow, myself grow alongside them and our business growing along with us."
Velisha Farms regularly donate fresh vegetables to Foodbank Victoria. These vegetables are made available to charity organisations right across the State for use in their community pantries, dining halls and food releif programs.
Click here to read more inspiring stories from some of the farmers and growers whelping us provide vital food relief and support to Victorians in crisis.
Meet our Farmers & Growers