CBH OATS DONATION
What does a tonne of oats look like?
Grains form the largest part of a nutritious, balanced diet according to the Australian Guide to Healthy Eating which is why we were thrilled to receive a massive donation of wholegrain Quick Oats from CBH owned Blue Lake Milling recently. We often receive donations of canned and packed food and groceries or fresh produce but oats, grains and cereals can be hard to come across.
Thanks to BLM's generous donation, we received 1200 kgs of oats that have already started being distributed through our food relief network to people all throughout Western Australia. These oats mean people seeking food assistance have access to a great source of carbs and fibre, directly from growers that supply BLM.
The wonderful people at CBH didn't stop there. CBH staff joined us at our Perth warehouse recently where their legal team volunteered for the day. The corporate world met the world we service when we added a 'shopping experience' in our warehouse where the CBH team was split into groups to participate in a real-life scenario of what one of our customers would experience when they shop at our branches.
The CBH team all enjoyed their experience and everyone, without fail, shopped well under the budget.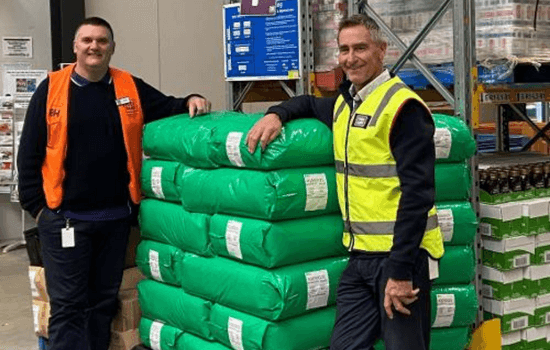 Find out more about corporate partnerships