Celebrating Meal Makers 2022
Bring together Perth business leaders and leading chefs
Meal Makers was back with a bang in 2022. Foodbank WA's signature fundraiser, Meal Makers brought together Perth's leading chefs and business leaders.
Spending the morning with the chef, Meal Makers test their culinary skills learning to a signature dish before joining our own Chef Grant in the Community Kitchen to prepare 1,500 meals for people going without – all while fundraising to provide meals for Western Australians in need.
Meal Makers committed to raising 10,000 meals to support vulnerable Western Australians. The more raised, the more meals we can provide.
More people are reaching out for our help than we have ever seen before. The cost of living is rising, and this is pushing many Western Australians into financial stress and they are struggling to put food on the table.
Before the pandemic we were assisting about 200 people a day through all our branches and mobiles. It is not unusual for us to assist more than 800 a day now. As the queues get longer, your help is needed more urgently than ever.
Now in its fourth year, the Meal Makers event had an exciting new spin on it this year, with each Chef's signature dish reflecting a region where we have a branch; Goldfields, Midwest, Peel, South West and the Great Southern.
A special thank you to the five wonderful chefs who donated their time and culinary skills with us; Lucas Fernandes from Fraser's who represented the Great Southern for our Albany Branch; Jenny Lam from Bunn Mee who represented the Mid West for our Geraldton Branch; Rose Bass from Corvo Bar + Kitchen who represented the South West for our Bunbury Branch; Iain Lawless from Hawaiian who represented the Peel Region for our Mandurah Branch and Alex Baglin from Australian Venue Co who represented the Goldfields Region for our Kalgoorlie Branch.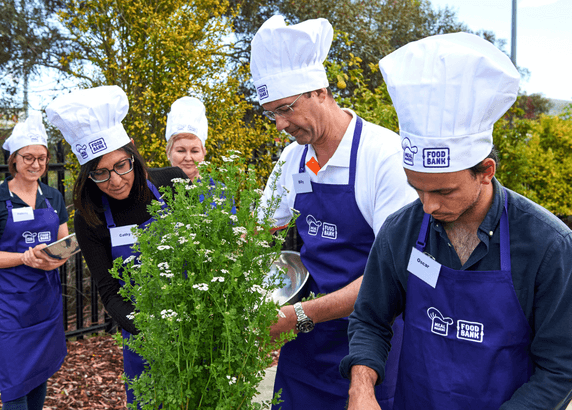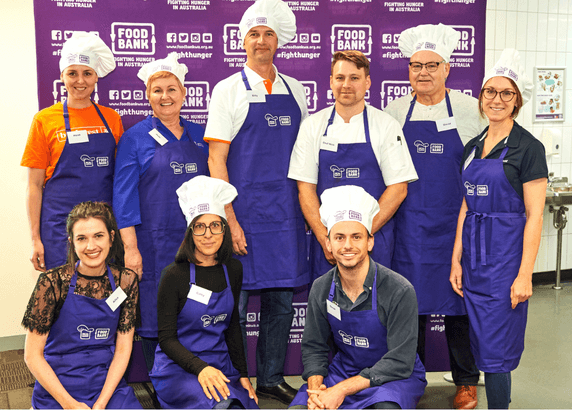 Donate to Meal Makers 2022