Celebrating our Youth
Youth Week WA
Youth Week WA on 14-21 April is an annual state-wide celebration of the positive contributions of young people to our community throughout Western Australia. 
This year, the theme is: 'Becoming: with others we dream', Where we can celebrate youth flourishing both individually and with our community. From this perspective, our Pilbara programs which target youth, do just that. 
Our nutrition education and cooking workshops designed specifically for youth focus on building confidence, self-esteem, and skills around nutrition and cooking. We build on every young person's strengths, this includes building up what they already know and the knowledge we can build on from that. Coming out of each of our workshops we hope that they have life skills like budgeting and meal planning, choosing healthy foods, and being able to cook well.   
Youth are more likely to skip breakfast or overeat nutrient poor foods but having healthy dietary habits in adolescence like eating fruit, veg and breakfast can improve overall happiness and sleep satisfaction and perceived healthiness.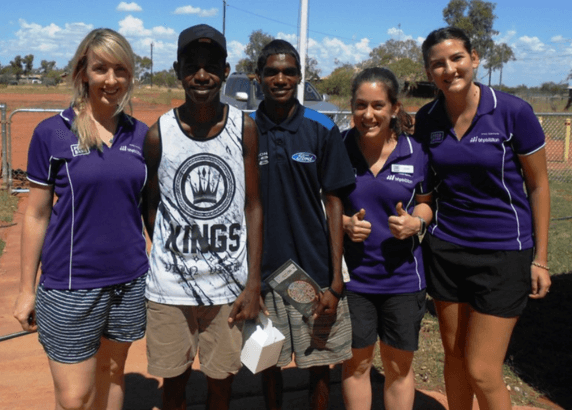 Youth go through a lot of changes emotionally, physically, and socially, as well as growing independence, which is where our programs can help. 
Our specially designed programs really engage young people; we get a lot of feedback from our partner organisations that they've never seen their youth so engaged before, be willing to get their hands dirty, or feel open to engaging with Foodbank staff.   
This is so important because capturing and engaging young people at a vital growth period in their lives may well set them up for success later in life, leading them to be meaningful contributors to the world around them. 
These programs bring in connection to each other during workshops – it is a team effort, and we all celebrate each other's cooking skills and the delicious recipes they make. 
Learn more about nutrition education