How to Distribute 27,750 Kilos of Fruit a Year
Thanks to the Stan Perron Charitable Foundation and Perth Airport
The Stan Perron Charitable Foundation has supported the Perth Airport School Fruit Van initiative since its inception in 2014, in collaboration with Perth Airport to make this service possible.
The objective of the rollout of the program was to give children that have little or no access to fruit the chance to enjoy fresh fruit throughout the day.
Each week, 75 schools catering for students at high risk of socioeconomic disadvantage receive a 10 kilogram box of fruit to provide to students who might not otherwise have regular access to fresh produce. The types of fruit supplied across the year vary with seasonality, however typically included apples, oranges, mandarins, watermelons and stone fruit.
The program runs on average for 37 weeks a year – meaning that approximately 27,750 kilos of fruit are distributed yearly – and it continues to receive an overwhelmingly positive response from teachers and students.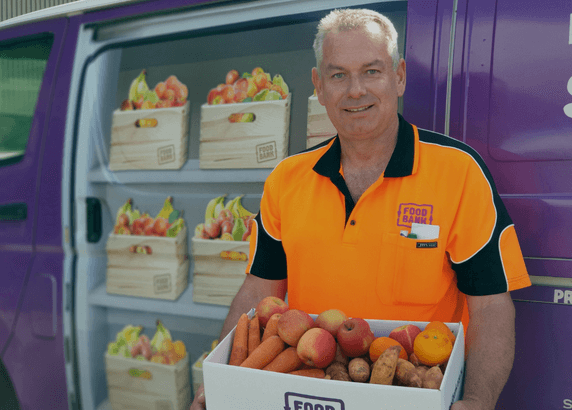 Schools play a vital role in establishing healthy behaviours in children and teenagers. Understanding the importance of eating healthily encourages children to adopt a better lifestyle by choice.
The program is available to schools participating in our School Breakfast Program. The Perth Airport School Fruit Van program is currently full but schools are still encouraged to join our waiting list. Contact us to learn more. at
Learn more about the fruit van