Distribution Centre of the Year Award 2023
Congratulations to Woolworths Perth DC
For the second year in a row the Woolworths Perth Distribution Centre won Foodbank's Distribution Centre of the Year Award which was presented in March.
The National award not only recognises support of the local community and but also for the amazing work they continue to do with managing their inventory, with the whole team working hard to ensure they have again achieved the highest donation rate. The award means that the Woolworths Perth Distribution Centre was able to divert the highest percentage of written off products to become donations for Foodbank Australia, instead of them potentially going to landfill, an amazing result for us, and an amazing result for their overall carbon footprint.
Kate and Michael Davidson, who came over from Foodbank Australia, visited the Woolworths Distribution Centre to congratulate the team. Thanks so much for your support Woolworths!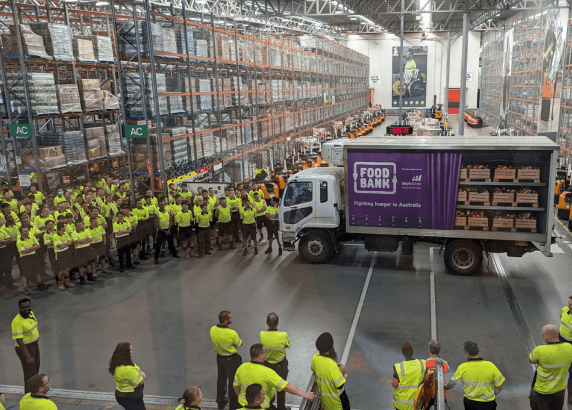 Learn about how suppliers like Woolworths help