New Government must commit to essential food relief sector
Thursday 21 April 2022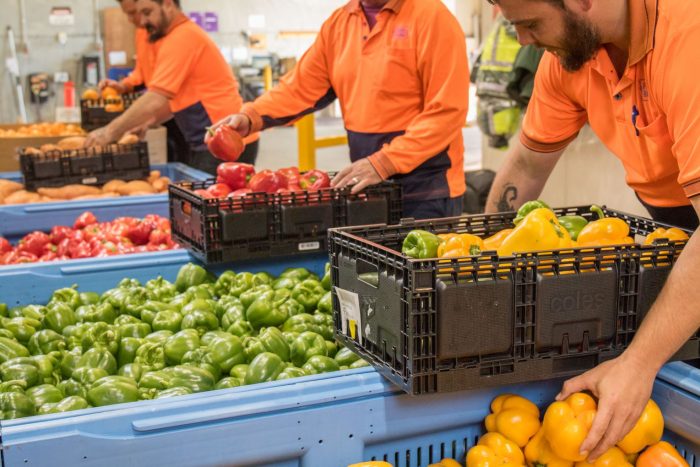 Australia's national food relief sector has come together to ensure those experiencing hardship are not forgotten in the lead-up to the Federal election and beyond. Foodbank, OzHarvest and SecondBite are calling on all sides of politics to deliver improved food relief funding and tax incentives to help reduce food waste and feed more people. 
The three charitable organisations work towards the common goals of eradicating hunger and halving food waste by 2030. They act as a vital frontline safeguard in times of individual and community adversity, whether prompted by disasters such as the recent floods, global pandemic and Black Summer bushfires, or everyday poverty and inequality.
Together, the organisations are providing food relief to more than a million people per month across Australia, distributing more than 85 million kilograms of food and groceries in the 2021 financial year. Yet despite these record volumes, the current community need is not being met, and Federal Government funding for the food relief sector is not confirmed beyond next financial year.
Ahead of the Federal election, Foodbank, OzHarvest and SecondBite are seeking three key commitments from all the parties and independents to ensure vulnerable people have consistent and reliable access to food:
             1. Sustained and adequate funding for food relief
             2. The establishment of dedicated disaster preparedness and emergency food relief programs
             3. The introduction of a national food waste tax incentive, making it easier for the food sector to                 redirect its surplus for food relief
Speaking on these requests, Ronni Kahn AO, Founder of OzHarvest said:
"In spite of what has clearly been minimal support from the Federal Government in the past, we have a strong history of working to reduce food waste and improve food security. Our food rescue activities not only support vulnerable communities, but are crucial from a climate change perspective, preventing more than 134,000 tonnes of greenhouse gases from being emitted in the last 12 months alone."
Steve Clifford, CEO of SecondBite, added:
"Our sector is focused on impact and delivering a strong social return on investment across both food rescue and food relief activities. Research has shown that every dollar invested in food waste prevention delivers $7 back to the economy, so in addition to the social and environmental benefits, investing in the food relief sector makes good economic sense."
Foodbank Australia CEO, Brianna Casey, concluded:
"This election presents an opportunity for our political leaders to acknowledge that Australia has a hunger problem and that demands on the food relief sector will only continue to grow, particularly given increased cost of living pressures and the frequency and severity of natural disasters. It is only appropriate that support for this vital sector be commensurate with its impressive impact."
National Food Relief Sector Funding and Policy Priorities