Foodbank Queensland founder Ian Brusasco AO AM passes aged 92.
It is with great sadness that Foodbank Queensland acknowledge the passing of Foodbank Queensland Founder, Ian Brusasco AO AM, on Thursday 13 May, aged 92. Brusasco established Foodbank Queensland with former Brisbane Lord Mayor, Clem Jones AO and solicitor, David Muir, in 1995 to address critical food relief needs effecting children, families, and individuals across the state.
Experiencing hardship in early life, Brusasco was known for calling Foodbank his greatest achievement and together with wife Patricia, provided the seed money for the Foodbank Queensland Foundation to encourage others to donate and to ensure the long-term viability of the organisation.
"I know what it is like to be poor and to go without. That's why Foodbank gives me the greatest satisfaction, because I've made a real difference." – Ian Brusasco AO AM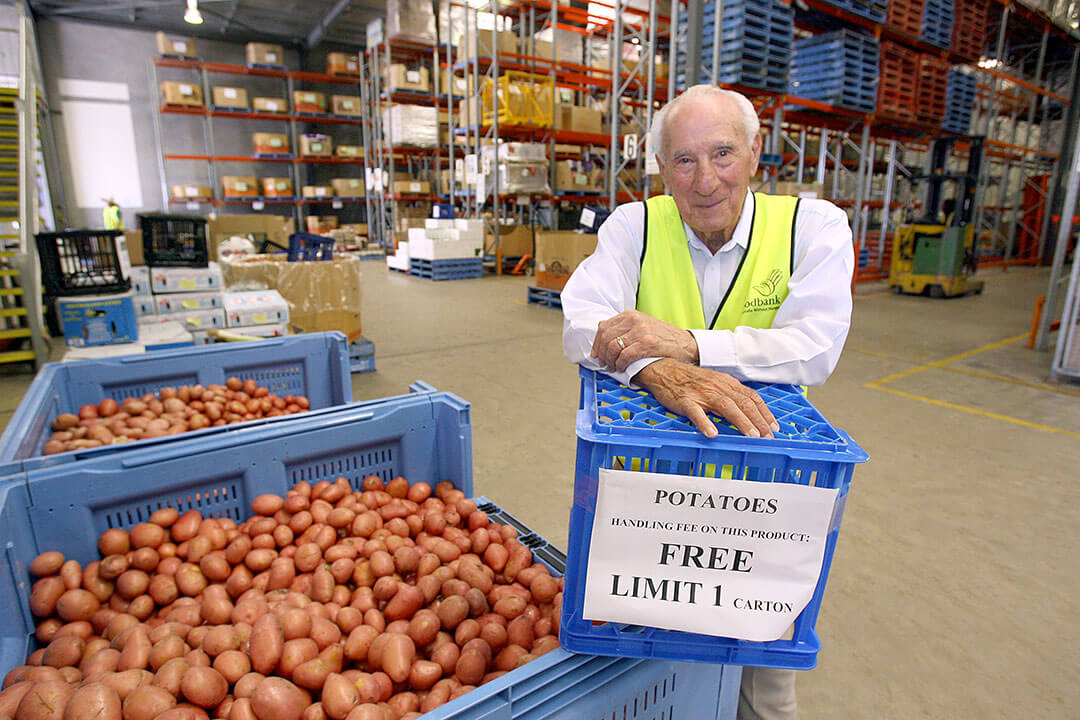 Since 1995, Foodbank Queensland has sourced and rescued over 155 million kilograms of food, providing more than 252 million nutritious meals to Queenslanders experiencing hunger. Brusasco was a Chairman and a Director before stepping down in 2016, he last visited Foodbank Queensland in October 2020 to celebrate the charity's 25th birthday.
Spending many decades serving as chairman and director on a variety of boards, Brusasco will be remembered for distinguished service to the community of Queensland.
Foodbank Queensland held a minute's silence at 10am Monday 17 May in Brusasco's honour.
Photo Credit, Courier Mail.