Meet Foodbank Food Donors: Kalfresh, Mulgowie & Windolf, Gatton & the Scenic Rim
Foodbank Queensland recently had the pleasure of visiting some of our dedicated food donors in Gatton and the Scenic Rim. We were grateful to visit three of our regular farm donors; Kalfresh Vegetables, Windolf Farms and Mulgowie Farming Company.
At each farm, Foodbank Queensland representatives had the opportunity to learn more about the picking and packing process, the supply chain we've built to move rescued produce from farms to Foodbank's Distribution Center, and why these farms donate to Foodbank Queensland.
Our relationships with these farmers allows us to not only provide struggling Queenslanders with much needed fresh produce, but also helps to reduce waste across the state.
Kalfresh Vegetables
Kalfresh has been dedicated to donating fresh produce to Foodbank Queensland for over 10 years. Established in 1992, Kalfresh now operates with more than 4000 acres under crop in nine growing regions – Scenic Rim, Lockyer Valley, Southern Downs and Bowen.
Kalfresh sources produce from its own farms and from a group of local farming families with direct supply agreements. This allows Kalfresh to produce a 12-month supply.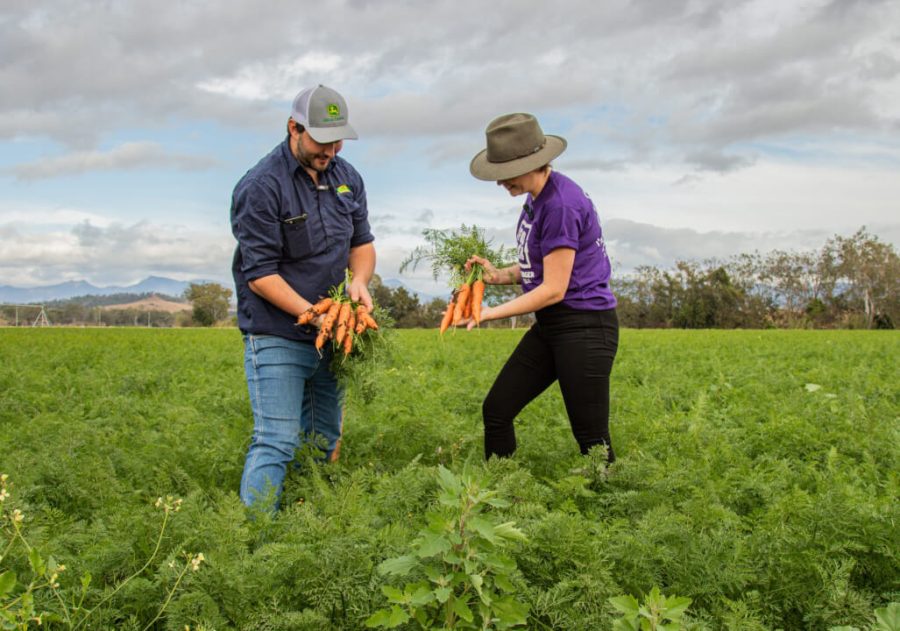 At Foodbank Queensland, our most donated produce from Kalfresh includes carrots, beans, watermelons, pumpkins and corn. When asked why Kalfresh donates to Foodbank, Kalfresh's Agricultural Director, Craig said:
"We started donating to Foodbank as Foodbank was a charity that's got a lot of impact. They take good volumes of produce off us and we put a lot of effort into growing food so the last thing we want is to see food wasted."
Kalfresh's commitment to reducing waste, while helping Queenslanders in need is a testament to their dedication towards creating sustainability in the farming industry.
Windolf
Windolf Farms has been operating for over 20 years and is a family owned and operated business located in the Upper Tenthill area near Gatton, Queensland. With farms located in Upper Tenthill, Tenthill, Gatton and Clifton, Windolf Farms supplies Foodbank Queensland with various produce including potatoes, broccoli, parsnips, pumpkins, and watermelons.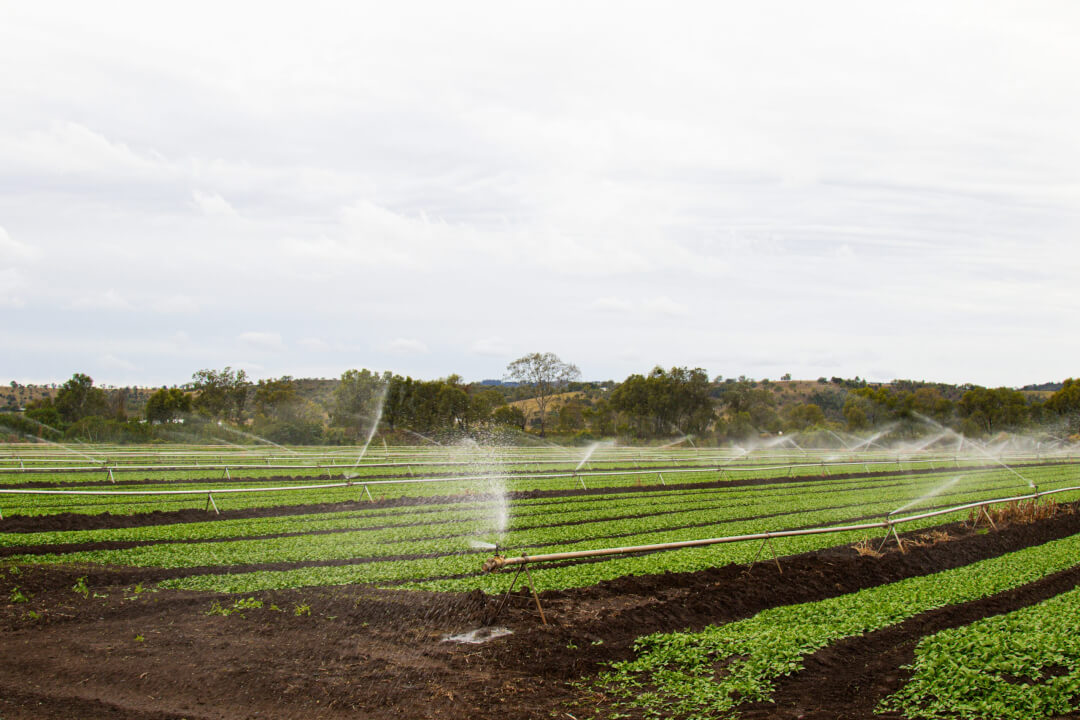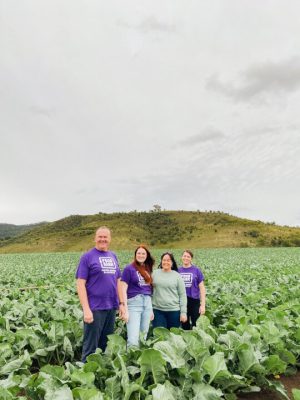 For over 10 years, Windolf Farms have committed to donating to Foodbank Queensland. During this time, despite facing devasting floods in 2022, they have continued to support Foodbank. Sharron Windolf explained Windolf Farms commitment to their partnership with Foodbank Queensland:
"Windolf Farms supports Foodbank when it can to supply fresh produce and believes in the importance of giving back. The reason for supply to Foodbank can vary, however for produce to be used to help those in need is a fantastic avenue."
The team at Windolf Farms also kindly transport all their donations to the Foodbank Food Distribution Centre using their own trucks. Their dedicated unloaders also graciously volunteer their time to unload the products free of charge, demonstrating their commitment to giving back to the community.
Mulgowie Farming Company
Mulgowie Farming Company is an Australian owned and operated family company, located in the Lockyer Valley region. Over the last 10 years, Mulgowie has been generously donating to Foodbank Queensland. Site manager, Darren, explained why some produce may not make it to grocery shelves:
"We donate to Foodbank for a couple of reasons, the main one is to repurpose our downgraded or imperfect produce. It's still 100% edible. 100% fantastic. But doesn't quite meet our giant supermarket specs so instead of it going to waste we donate it to Foodbank."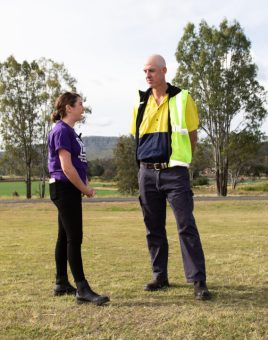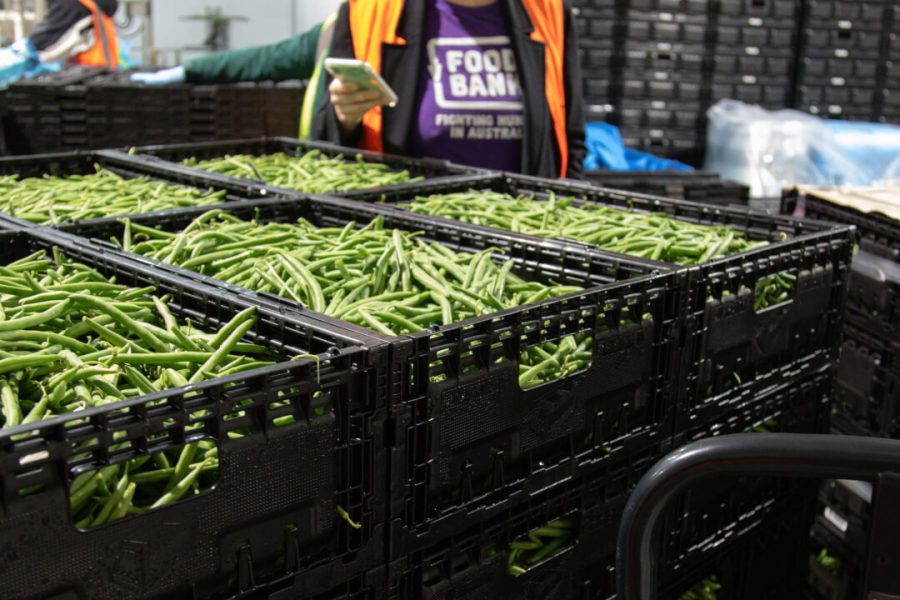 The main produce Foodbank Queensland receives from Mulgowie includes sweet corn and green beans. As part of their mission to care for the world we live in, Mulgowie focuses heavily on increasing sustainability as part of their farming efforts. This includes regular donations to Foodbank.
Altogether, these three farms have donated enough fruit and vegetables to create almost 400,000 meals for Queenslanders in need in the last year alone. That's over 15 Olympic swimming pools of water conserved!
In heartfelt appreciation, Peta Tuck, Foodbank Queensland's Food Supply Manager, shares these words of gratitude for the profound impact all three of these farms have made over the past decade.
"Foodbank Queensland would like to say thank you to Kalfresh Vegetables, Windolf Farms and Mulgowie Farming Company, for the support you have all given to us over the past decade to help our Member Charities and everyday Queenslanders" – Peta Tuck, Foodbank Queensland's Food Supply Manager
Each farms' unwavering support means that struggling Queenslanders across the state have access to fresh fruit and vegetables. We are so thankful for our produce donors and their commitment to reducing food wastage.
If you're in the food industry and are interested in becoming a food donor, please click here.