Hawaiian Giving Boxes keep giving
10 years of giving back to Western Australia
Hawaiian Giving Box is an amazing initiative from Hawaiian Property group which celebrated its 10th year of operation in 2022 and wrapped up another amazing year – providing valuable support during the Christmas period for Western Australians in need.
Since 2013, Hawaiian have been committed to drawing the Western Australian community's attention to the rising problem of food insecurity over the Christmas period and providing valuable food relief support to the most vulnerable members of the community. Christmas is an increasingly difficult time for WA families going without, so support is critical. To be able to engage the community in such a way to recognise the need for support of Foodbank WA has been an incredible addition to our operation over the last 10 years.
The project sees Hawaiian Giving Boxes on display at seven Hawaiian shopping centres from the end of November right through to the end of December for customers to donate much needed food or funds for Christmas each year. Claremont Quarter, The Park Centre in Victoria Park, The Mezz, Hawaiian's Noranda, Hawaiian Bassendean, Hawaiian's Melville and Hawaiian's Forrestfield all have Gold Giving Boxes at which to make donations.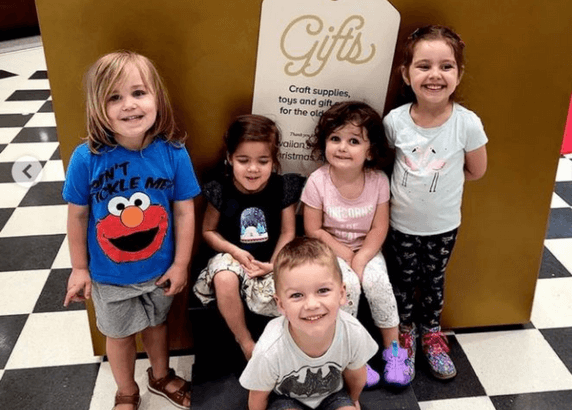 Hawaiian have grown this project year on year to increase donations for Foodbank WA. Over the years they have included offering a gift wrapping service for a small  donation, making getting Christmas gifts sorted that one little bit easier. Hawaiian ensure that the gift wrapping volunteers are all prepped with amazing quality wrapping paper and ribbon to help everyone get into the Christmas spirit.
Donations also came from Santa photos at Claremont Quarter and a unique champagne lounge which may be just what you need after an afternoon of shopping and Santa photos!
For 2022, Hawaiian Giving Box raised more than 105,000 meals! The support from the community across all Hawaiian shopping centres was amazing, surpassing last year's previous record amount by more than 60,000 meals. Food donations collected at the seven Hawaiian shopping centre locations and totaled more than 3,000kg.
The support from Hawaiian at our most crucial time of the year is such a blessing every twelve months, and even more so this Christmas just gone, when we experienced record-breaking demand for support across all of Western Australia. Engaging the community to be there to help during times of increased need is critically important and Hawaiian have been an integral supporter of this.
During the 10 years of Hawaiian Giving Box, the campaign has raised more than 277,000 meals for West Australians in need.
Find out more about Hawaiian Giving Boxes