When we Ran for a Reason
Putting your best foot forward during the HBF Run for a Reason
Last month saw the iconic HBF Run for a Reason back on social calendars after a long three-year hiatus due to COVID-19.
We took part in the event with three teams competing and raising much needed funds. 
Thank you to the Foodbank Raisers, Just Keep Swimming and Starship Voyager for taking part on our behalf. Special shout out to Sharon Roche from Just Keep Swimming who was the highest fundraiser. 
Ten staff members took part in the event to raise money for food relief with a wonderful 4,270 meals raised from the event.   
More than 33,000 people took part in the event this year and we are certainly looking forward to participating again next year!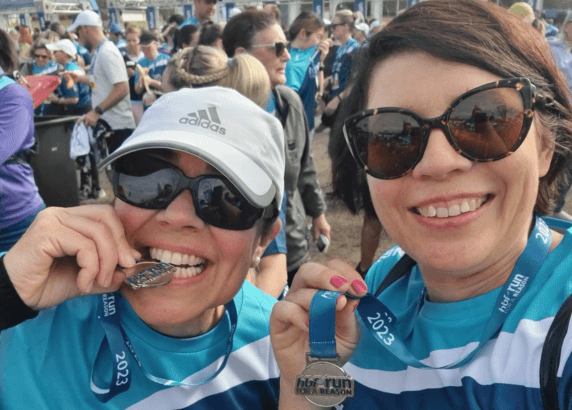 See how well all of our fundraisers did