At Foodbank we believe everyone should have access to good quality food. We're here for the everyday Australians who are going without.
And it's our job to help change that.
We work with 2,625 frontline charities and 2,890 school breakfast programs to get over 86.7 million meals out to those who could use a hand every year.
If you'd like to learn more about our charity partners in your state just select it  below:
Food ordering for charities
Foodbank Victoria launched a new ordering system on Monday 1st August. Our new ordering system provides an improved ordering experience with live product updates, clearer product descriptions and greater flexibility in product collections and deliveries.
Online Ordering Guide for Charity Partners
Please read this guide to learn how to place your order using the new online ordering system.
Logging On
Open your browser and go to:
https://orders.foodbankvictoria.org.au
Or enter through the button below:
ORDERING FOR EXISTING PARTNERS
Username: Your username is the email address of the Primary Contact person associated with your account. You no longer need your Agency Code to log in to the ordering system.
Password: When you sign in for the first time, please use the 'Forgot Password' function on the login screen to create your new password.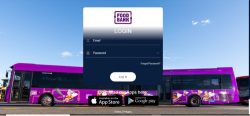 If you require assistance or have any questions after reading the Online Ordering Guide, please contact the Community Team by email: community@foodbankvictoria.org.au.
Food for charities
In Victoria we support 533 charity partners, ranging from large service providers like the Salvation Army and St Vincent de Paul to small neighbourhood houses. From Melbourne to Mildura, Cann River to Kaniva, we work with charities wherever they are to support their local community. If you are a registered charity and interested in receiving food from Foodbank, please fill out our expression of interest form via the link below.
Please note, we receive a high volume of applications from prospective charity partners to receive our food. We will endeavour to contact you regarding the status of your application within two weeks of receiving your completed form. If you have any questions in the meantime regarding your application, please contact one of our Regional Coordinators by email: community@foodbankvictoria.org.au.
Get to know some of our charity partners!
Meet our charity partners