Brianna Casey
Chief Executive Officer – Foodbank Australia
More

Brianna joined Foodbank Australia in July 2016, following her successful three-year term as Chief Executive Officer of Australian Childcare Alliance New South Wales. Previously, she'd spent 14 years in agri-politics, both in NSW and Queensland. She is passionate about social justice issues as well as sustainability and was recently awarded a Pro Bono Australia Impact 25 Award.
Read More

Sarah Pennell
General Manager & Company Secretary – Foodbank Australia
More

Sarah manages the governance of Foodbank Australia, the Leadership Team and Board and is the driving force behind the statistics and research portfolio which includes Foodbank's annual Hunger Report. She came to Foodbank from a long career in the food industry focussing on supporting and promoting primary producers and their products. She was General Manager – Professional Services at Horticulture Australia overseeing the delivery of a $70m annual R&D and marketing program for the fresh produce and nursery and garden industries.
Read More

Kate Snailham
Stakeholder Engagement Specialist - Foodbank Australia
More

Having worked across various parts of Foodbank Australia, Kate is now responsible for managing engagement, communications and reporting for our existing and prospective national food and grocery donors. Kate works closely with the Marketing and Communications Manager and the Supply Chain Team to maximise these opportunities and build sustainable, impactful relationships that help fight hunger in Australia.
Kate's experience covers corporate partnerships, fundraising, project management and community engagement for local, national and international for-purpose organisations.
Read More

Dorothy Coombe
Board Member (Victoria) Non-Executive Director Foodbank Australia Board
More

Dorothy has significant experience in marketing including ownership of Coombe Telephone Marketing Pty Ltd. She is Chair of Foodbank Victoria, Chair of the Country Women's Association and former board member of the Australian Telemarketing Association.
Read More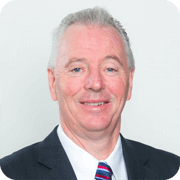 Independent Non-Executive Director Foodbank Australia Board
More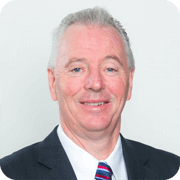 Bob has 35 years of experience in the food sector as a retail advisor with private equity investment firms and as a member of the senior manager group with leadership of a national retail division within Woolworths Ltd. He is a non-executive director on a number of ASX- listed and public companies.
Read More