It's more than just food
Week of Care
Times are tough, but here at Foodbank, we offer more than just food relief. While essential non-food items and household basics like shampoo, pet food and even nappies are becoming a luxury instead of a right, our donors are helping us change that. Welcome to the Week of Care.
Daily essentials are becoming out of reach for too many Western Australians. With the rising costs of living, the state's rental crisis, and increasing mortgage costs, it's no wonder so many people are struggling to make ends meet. When you can't afford food, you certainly can't afford daily necessities like deodorant and toilet paper.  
In recognition of Foodbank's annual Week of Care, we wanted to thank the all those who make non-food donations available to allow our visitors to maintain the dignity, cleanliness, and good hygiene they deserve.  
From cleaning supplies to sanitary items, these everyday essentials are so important for those experiencing hardship or crisis. It's not just about cleanliness – they're essential for maintaining dignity and confidence in everyday life.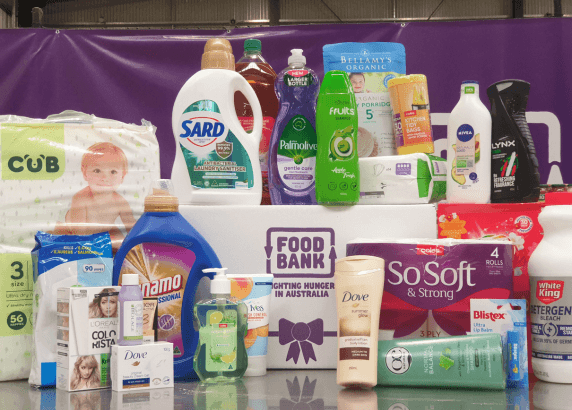 Learn more about the Week of Care