Thanks to you, Jade could put food on the table for her family at Christmas
Jade never thought she'd end up in this situation. Up until now, Jade and her family have coped. She and her partner have always worked hard to raise their family. In fact, right now, she's back at work with a five-month-old baby, trying to make ends meet. At times, it hasn't been easy, but they've always found a way.
"We've always just managed to scrape through and get by. There's been times when we've had to put off a bill and make up for it the next month. But the kids have never gone without. They've always had food on the table." – Jade
Over the last 10 years, Jade has turned to Foodbank for support in the lean times. With our help – and thanks to your kindness – she's always been able to feed her children. But it hasn't always been easy. At times, she hasn't been able to give them as much fresh fruit and vegetables as she'd like. Sometimes she's even had to go without herself to make sure there's enough for the little ones. The children have always come first.
The fact that, up until now, Jade has managed to keep her children healthy and well-fed is something she's rightly proud of.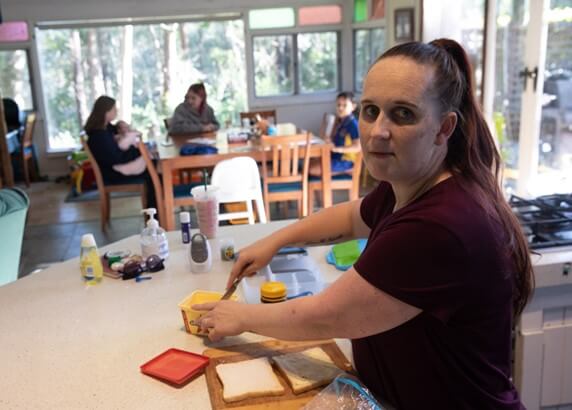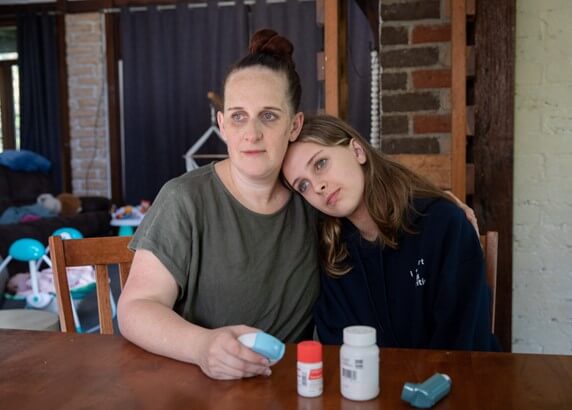 On top of all the everyday costs of raising a young family, she's had to work especially hard to pay for the hugely expensive medication and medical care her 14-year old daughter, Sarah, needs to stay alive.
Sarah has juvenile arthritis, which affects her lungs. She also has serious allergies. For years, Jade has had to find extra money to pay for the life-saving care she needs. It's been a huge financial burden on the family.
"The immunotherapy Sarah needs costs about $250 every two months. For that, we have to take her to hospital in town. Each trip costs at least another few hundred dollars when you add up the petrol and paying for parking." – Jade
Obviously, as a loving parent, Jade has always made covering these costs a priority. Her daughter's life depends on it. And, thanks to the support she's had from Foodbank Queensland – and your generosity – she's thankfully never had to made the impossible choice between feeding her children and paying for Sarah's medical attention.
But now the cost-of-living crisis that is affecting so many hard-working families is making it harder than ever. When money is tight and there are essential bills to be paid, too many families are making the agonising decision to cut back on food.
"Our groceries have gone up. And our electricity, too. We do try and give our kids everything but the rise in the everyday cost of living is really affecting us." – Jade
Jade's finances are stretched beyond breaking point. And that meant sacrifices needed to be made at Christmas.
Christmas should be a time for fun and relaxation. A time for family. And a time for Christmas dinner, the most special meal of the year. But, this Christmas, thousands of families like Jade's across Queensland struggled to put a meal on the table of Christmas Day.
When we spoke to Jade in the lead up to Christmas, she told us: "It's always a little bit stressful because you always want Christmas to be amazing for the kids. But, with all the costs going up, we're just not sure what Christmas is going to look like this year." – Jade
But the good news is that, with your help, Foodbank Queensland was able to give food and hope to families like Jade's. Working closely with farmers, wholesalers, manufacturers and retailers – and with your kind support – we are able to source healthy, nutritious food that can turn hunger into happiness.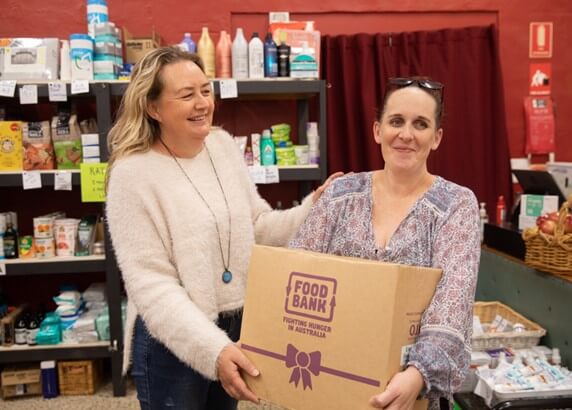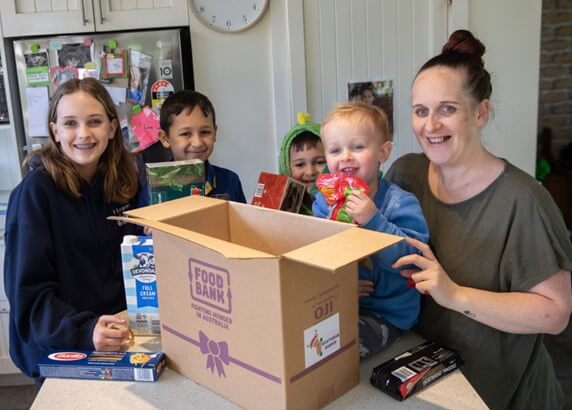 Over the years, while doing everything she possibly can to pay her daughter's medical costs and make ends meet, this hard-working mum has had no choice but to visit her local Foodbank Member Charity for help.
"Foodbank definitely makes a huge difference for the kids. I try and get our staples like rice, pasta, baked beans, Weet-Bix, and then I can budget around that. It means, when things are tough, and the medical bills are a bit more, I can cover that without any of the kids having to go without." – Jade
Jade knows just what a blessing food can be, and how much it improves the health and happiness of the whole family.
"It really, really does make a difference. If it wasn't for Foodbank, we would definitely be missing out on a lot. Fresh food is so expensive at the moment, I wouldn't be giving the kids as much fresh stuff. I just wouldn't be able to afford it if it wasn't for Foodbank." – Jade
Your kindness helped make sure that hard-working families like Jade's didn't have to go without at Christmas.
Every $1 you donate provides two nutritious meals to someone facing hunger like Jade.
HELP HUNGRY QUEENSLAND FAMILIES LIKE JADE'S