Kellogg Big Breakfast in Bunbury
Another example of much-needed regional support
With rising interest rates and the cost-of-living crisis in full swing, rural communities are typically the hardest hit but least talked about. 
As part of its commitment to make Better Days for all, Kellogg worked with us to support and uplift rural communities impacted by food insecurity. In May Kellogg hosted the Kellogg Big Breakfast in Bunbury to spotlight food insecurity and bring the community together. The Big Breakfast was a pop-up event, free for the whole community to attend, but designed for those most affected by food insecurity.  
Bunbury was chosen as the area identified as having a hidden hunger crisis, with Foodbank Bunbury seeing a 50% increase in local households that need support over the past two years, with over 1.3 million meals distributed amongst the community in 2022 alone. 
The event was attended by almost 100 people from the Bunbury community with Foodbank Bunbury customers and volunteers making up the majority of those in attendance.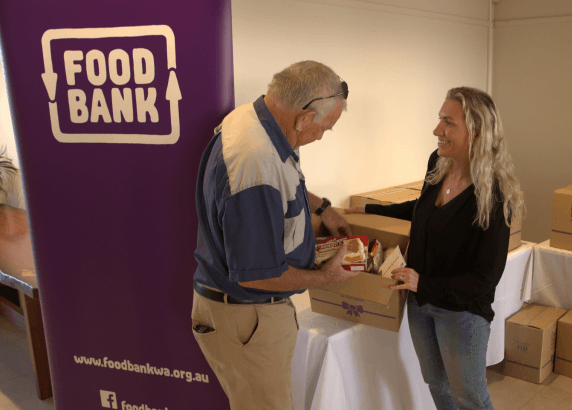 In addition to providing a nutritious morning meal for those in need, Kellogg employees had pre-prepared over 450 food donation packs for the local Bunbury community that were distributed by our staff at the event to those most affected by food insecurity. 
Read more about support from the Kellogg Company