Part of every good breakfast
Vital support from Lactalis Australia
Since 2011, Lactalis Australia has generously supported the School Breakfast Program through the annual provision of a whopping 45 pallets (48,600 litres) of Harvey Fresh UHT 100% juice.
Harvey Fresh's unsweetened UHT 100% orange juice continues to meet the need as an alternative source of essential vitamins and minerals for children in areas where access to quality, affordable fresh produce is limited. Logistically, the supply of these products to some regional and remote schools is virtually impossible.
Over time we found that whilst the demand for juice is still strong, the volume requested by schools has declined in recent years and this was met with a corresponding rise in demand for UHT milk.
In line with the changing needs of our target group, Lactalis Australia's support currently delivers 32 pallets (34,560 litres) of UHT orange juice and 13 pallets (14,040 litres) of UHT milk each year.
Our School Breakfast Program supports over 22,500 children in 500 schools across WA, all the way from Esperance in the south to Kalumburu in the north – which has to be reached by barge from Darwin – serving 74,000 breakfasts each week.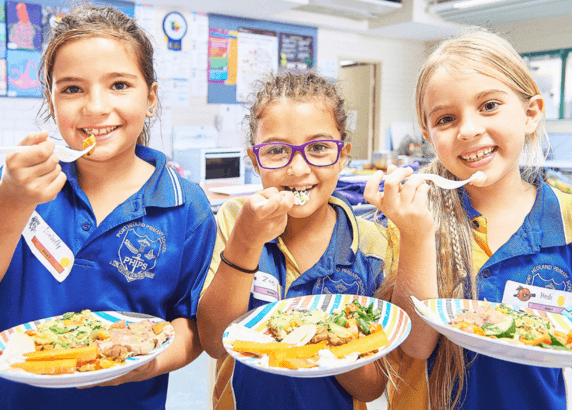 Learn more about the School Breakfast Program