86 Million meals sourced by Foodbank as tough times continue
February 2, 2022
As Australia continues to be impacted by the COVID-19 pandemic, ongoing poverty and inequality, and natural disasters, Foodbank Australia today revealed in 2021 it sourced 48.1 million kilograms of food and groceries, equating to 86.7 million meals, or 238,000 meals per day.
The country's leading food relief organisation confirmed this figure is marginally down from its record 48.8 million kilograms of food and groceries sourced in 2020, in a crisis-filled year of Black Summer bushfires, drought, and the start of the pandemic with lockdowns initiated for the first time.
According to Foodbank Australia CEO, Brianna Casey, the continued huge volume of food and groceries needed for food relief is not unexpected, confirming many people are still doing it extremely tough.
"It's not just COVID-19 contributing to food security issues in Australia" Ms Casey explained. "Right now, we're seeing food supply problems in both Northern Territory and Western Australia after last week's floods in South Australia cut both road and rail movement of food and groceries. Any supply chain interruption tends to hit vulnerable communities the fastest and the hardest, making our food relief efforts all the more important."
"Although we are pleased to have been able to source this staggering amount of food and groceries in 2021 – a year in which many of our food donors and corporate partners also faced enormous challenges – it is a stark reminder of Australia's ongoing hunger problem, which existed well before the global pandemic hit."
"The Foodbank Hunger Report 2021 revealed one in six adults haven't had enough to eat and 1.2 million children have gone hungry in the last year. We also know that two in five people seeking food relief do not get enough food for their household needs.
So, although 48 million kilograms seems like – and is – a lot of food and groceries, it unfortunately wasn't enough to meet the current demand from those seeking food relief, let alone those who don't even reach out for help because they think someone needs that help more than they do.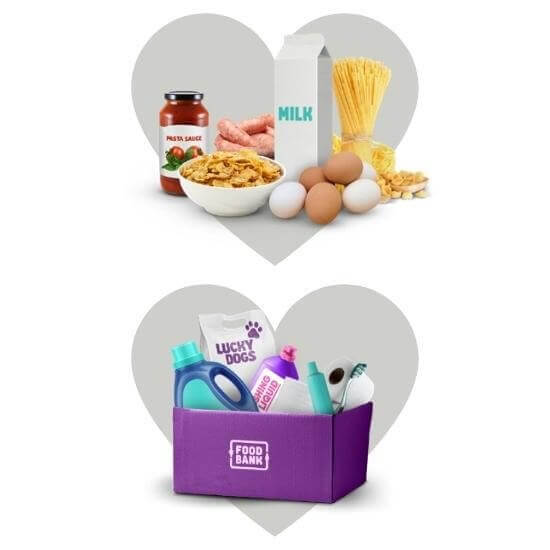 Foodbank sources a wide and diverse range of food and groceries to provide relief to more than one million people each month. Donations are sourced from the food and grocery sector and key staples are purchased thanks to funding from the Federal Government, corporate Australia and individuals.
Foodbank provides relief to 2,950 frontline charities and 2,890 school breakfast programs. It works with the entire Australian food and grocery sector including farmers, wholesalers, manufactures and retailers who donate and redirect surplus product to be distributed to those who need it most via Australia's charity network.
"There's no doubt of the size of the challenge we have in trying to ensure every Australian who needs food relief can access it, but thanks to the incredible generosity of Australia's food and grocery industry and our many supporters, each day we are one step closer to achieving zero hunger in Australia," Ms Casey said.
Key Statistics
In 2021, Foodbank Australia sourced 48.1 million kilograms of food and groceries which equates to 86.7 million meals, or 238,000 meals a day.
In 2020, Foodbank Australia sourced 48.8 million kilograms of food and groceries which equated to 87.9 million meals, an increase of nearly 15% on 2019.
One in six adults in Australia haven't had enough to eat in the last year
2 million children have gone hungry in the last year
One in three people struggling to meet their food needs are new to the situation
Two in five people seeking food relief do not get enough for their household's needs
More than half of people impacted by severe food insecurity go a whole day every week without eating
64% of food insecure Australians have a job
Foodbank provides food relief to more than a million people each month
READ THE FOODBANK HUNGER REPORT 2021