Harvest Angels

helps

Queenslanders in need with vital food relief
Harvest Angels is one of Foodbank Queensland's incredible Member Charities providing vital support to many struggling families in the Somerset Region and beyond.
Located in Lowood, a rural Queensland town and home to approximately 4,100 people, Harvest Angels offers free and discounted food, including low-cost food hampers, to anyone needing a helping hand.
All hampers are prepared by volunteers and include a generous box of fresh fruit and vegetables, bread, dry goods, pantry items, and a bag of cold and frozen items, with delivery available to anyone in need. Harvest Angels also runs an Op Shop, selling clothes, shoes, toys, and books, where families can . The charity also provides furniture, appliances, kitchenware, and linen. Many of these items are provided free to locals in desperate need.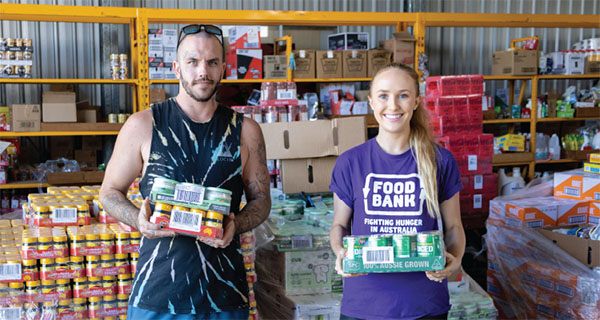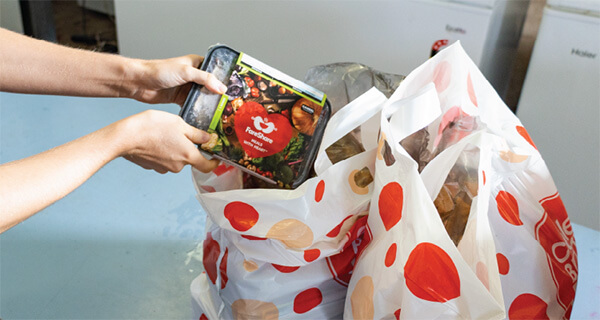 The Somerset Region was one of many that were hit hard by the floods. Sadly, Harvest Angels has been inundated with requests for support, seeing people coming from as far as Toowoomba, Lockyer Valley, Esk, Gatton, Laidley and Ipswich for much needed food relief following the floods.
Lisa Smith, the President and Founder of Harvest Angels, said the charity would be supporting flood-affected families for many months through their long journey to recovery.
"With the support of Foodbank, we have been able to provide a huge amount of food to people – so much more than we normally could. I estimate we are feeding approximately 400 to 500 extra people per week since the floods," she said.
Hundreds of local families currently seeking support from Harvest Angels have never needed food relief before. Unfortunately, the impacts of the floods and the increase in cost of living is making it difficult for struggling families to make ends meet.
One community, in the Somerset Region, facing extremely difficult times is a disadvantaged community in the rural town of Atkinsons Dam. Foodbank Queensland and Harvest Angels, together with Foodbank Member Charities Ipswich Foodbarn, Lockyer Food Pantry and FareShare, have been collaborating on a project to get emergency food and ready-made meals to the families in Atkinsons Dam who were impacted by the floods. In one month, we have supplied six full pallets of FareShare meals and 60 pallets of essential groceries to provide much-needed support.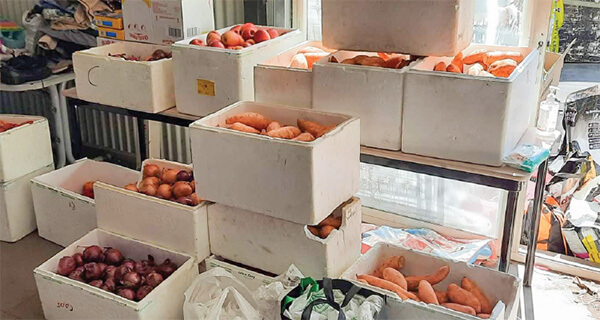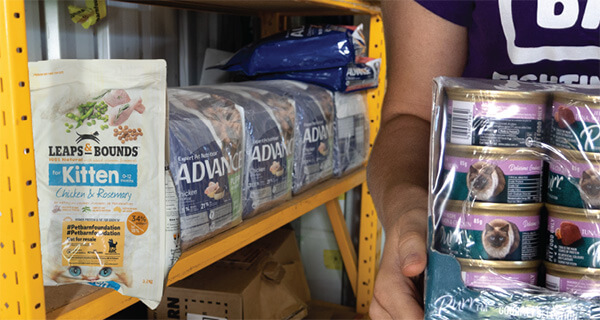 Thanks to their team of volunteers, Harvest Angels has helped distribute 40 pallets of essential food to the local families in Atkinsons Dam. Lisa said many of the families were impacted by the floods, displaced from their homes, and were incredibly grateful for the support.
"We took so much food and it all went. We also managed to get some pet food out there which was urgently needed," she said.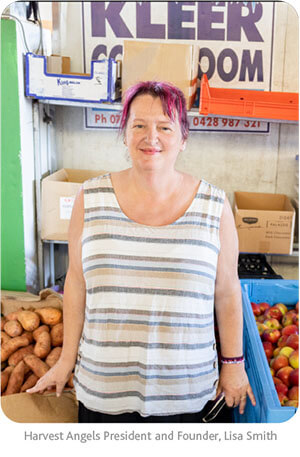 Harvest Angels was founded in 2011 by Lisa Smith after facing hardships of her own and learning that there was no local support network. In 2011, while in a domestic violence relationship and struggling with the challenges and expenses that came with her disability, Lisa then lost everything when her home was destroyed in the floods. For the first time, she was forced to reach out for help. Unable to find any local relief services and knowing many others in need of food support, Lisa founded Harvest Angels, using money from her Centrelink payment, she bought a second-hand fridge, freezer and food stock. With the help of generous volunteers, Lisa and the Harvest Angels team are now helping hundreds of families facing hardship every week.
Foodbank is proud to have been working with Harvest Angels since 2014, to ensure Queenslanders in need have access to essential food when they need it most.
Lisa said 95% of the food Harvest Angels provides is from Foodbank Queensland, and in between their weekly visits to Foodbank, they collect fresh bread from the local Coles to top up.
"Foodbank is our backbone, without the help and support we have been receiving, we would not be able to feed any of these people," she said.
If you are a Queensland charity,  Foodbank Queensland membership is a great way to support your food relief projects, offering your organisation a reliable source of food and groceries all year round. 
If you are in a position to help Foodbank Queensland provide more food across the state to support Queenslanders in need, please consider joining the fight against hunger as a regular giver.