Nexus Care provides hope to those experiencing hunger in Brisbane
Nexus Care is one of Foodbank Queensland's 300 Member Charities providing vital support to those most in need in the north Brisbane community. 
The team at Nexus Care support Queenslanders experiencing hunger through their Fresh Start Food Program and School Breakfast Program. Developed by a nutritionist, the Fresh Start Food Program offers healthy, substantial food parcels to anyone experiencing hardship. The parcels contain quality, nutritious non-perishable items, a selection of fresh fruit and vegetables, meat, bread, and dairy products and are designed to create several meals to support a household.  
In 2021 Nexus Care provided over 3,185 food parcels, which is equivalent to 127,400 meals in the year through their Fresh Start Food Program.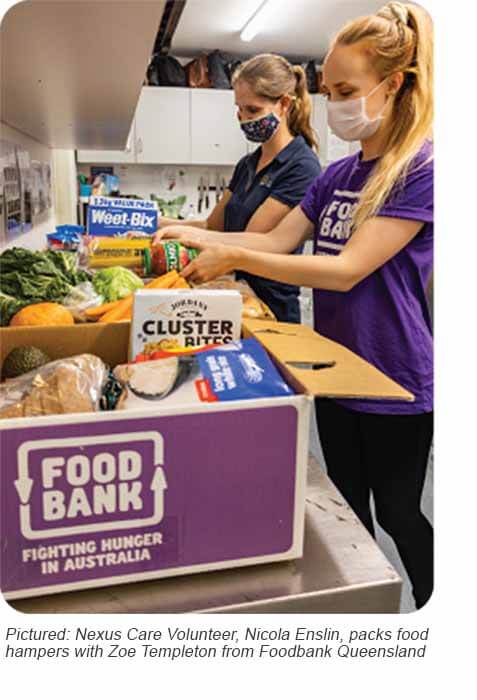 Suki O'Dea, Nexus Care Community Programs Coordinator, said they were passionate about giving dignity, hope and a fresh start to each person that came through their doors.  
"The heart of Nexus Care is to alleviate poverty in our community. 
"Foodbank is one of our key partnerships – We include four kilograms of fresh fruit and vegetables in each food parcel and would be unable to reach that target without our twice-weekly visits to Foodbank for quality fresh produce," she said. 
With the support of Foodbank Queensland, Nexus Care also runs a School Breakfast Program in five local schools, providing a nutritious breakfast to approximately 500 children a week. 
Suki said their School Breakfast Program offered students a selection of milk, fruit, yoghurt and hot items such as toasties and pancakes.  
"We would be unable to run our Brekky Clubs without the food provided by Foodbank," Suki said. 
"Each Monday we collect 65kg of bananas for this program and without fail, every week I have the admin staff from one primary school tell me that their students say the Foodbank bananas are the best they have ever tasted. And they are very adamant about that – nothing tastes better than a Foodbank banana!  
"At this school, the bananas are delivered early on a Tuesday morning and available from the office all week, often providing not only a breakfast, but also a lunch and sometimes afternoon tea as well," she said.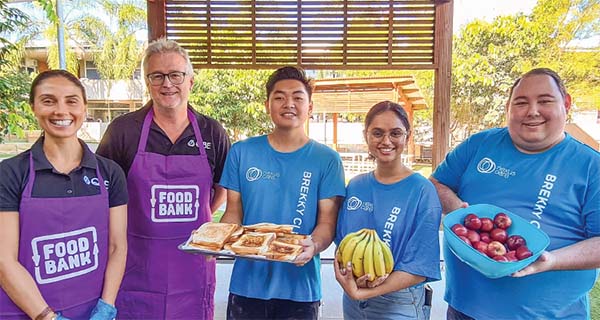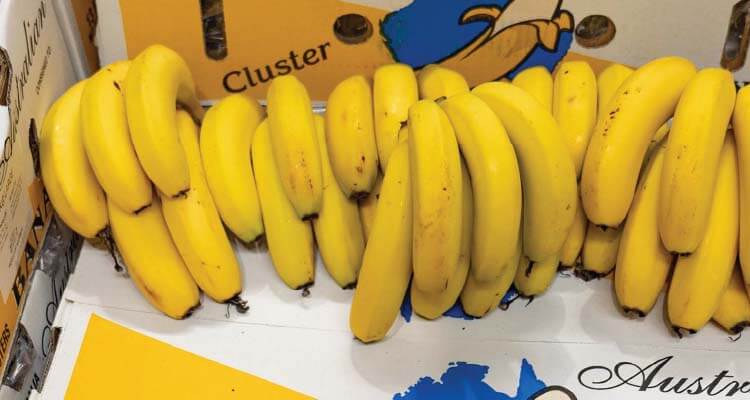 As we see COVID-19 case numbers increase once again in the community, many of our frontline Member Charities are struggling to meet the rising need for food relief in Queensland. Sadly, the impacts of the pandemic are making it harder for many families to put food on the table, with many Queenslanders reaching out for help for the very first time.  
Suki said Christmas was a particularly busy time for Nexus Care, providing food hampers to 420 Brisbane families in immense hardship as well as supporting families and partner organisations with 730 Christmas Treat hampers. 
"What worked was the diversity of fresh produce from Foodbank that we could not have afforded to buy from our local shop. The quality and quantity of fruit and vegetables we collected from Foodbank was considerable and made a huge difference to our Christmas food parcels," she said. 
One of Nexus Care's guests left this note after receiving a Christmas food hamper: 
"I wanted to write to you to say a big thank you for the food parcel, the wonderful present for my son and helping out with my rent. I was so sick with worry and anxiety due to the horrible situation I am in and to know that my 9-year-old will now have a really beautiful Christmas is amazing. The work you all do is wonderful and while I never thought I would have to use your services, I am forever grateful you are there to provide for all those in need. Thank you." – Anonymous 
At Nexus Care, COVID-19 has seen the introduction of several new programs for people from non-English speaking and other backgrounds.  
Suki said they run free classes designed to strengthen English language skills needed for finding and securing a job.  "We also run a free personalised job-assistance program to assist people find meaningful employment. What better way to alleviate hunger than by securing worthwhile employment," she said. 
In partnership with Fareshare, Foodbank Queensland also supports Nexus Care by providing ready-to-eat meals.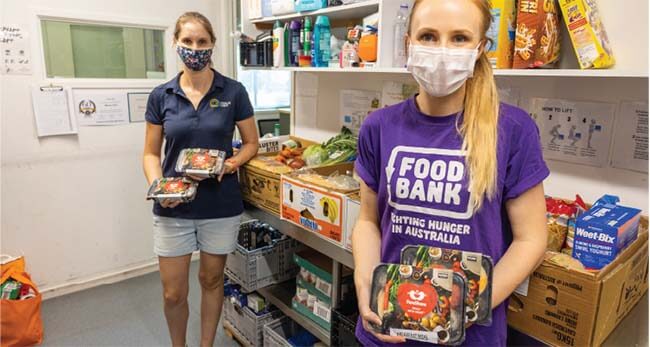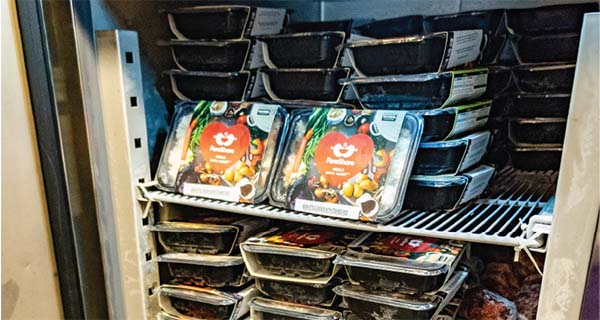 Suki said knowing there's at least one nutritious meal a day is one less problem to solve for many people under significant stress. 
"Fareshare meals have allowed us to customise our food relief provision to better meet the needs of our guests. Not everyone has access to suitable cooking facilities or the ability to be able to cook, so Fareshare is a wonderful inclusion to our program," she said. 
"George is a solo parent of three young children. He has a brain injury as well as managing mental health issues and because of this, needs meals that require minimal preparation and shortened cooking times. The first time we offered him Fareshare meals, the relief on his face was so obvious and he was ever so grateful. We had initially included a leg of pork in his food parcel, thinking that this would be a great treat for the family. He said no and explained that it would be too overwhelming for him and he just couldn't manage it. The Fareshare meals allow him to feed the family well without the angst involved with cooking a more substantial meal."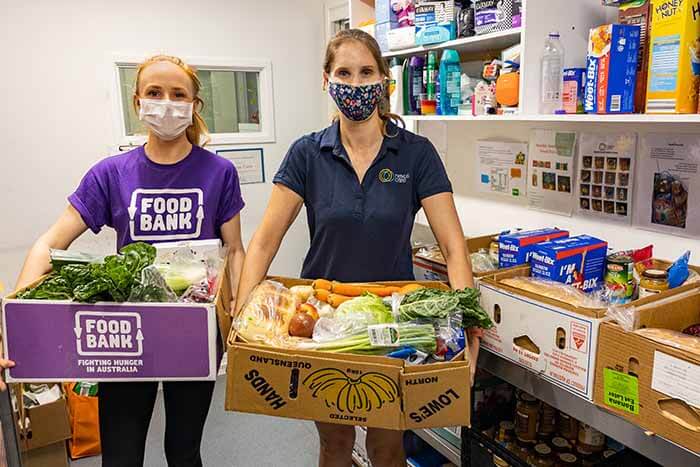 "We are so grateful for the amazing work of Foodbank, and it is a privilege to partner together. Thanks for being our pantry!" Suki said.  
Foodbank Queensland is delighted to have been working with Nexus Care for more than 10 years to help give food and hope to families in Brisbane facing tough times.  
If you are a Queensland charity,  Foodbank Queensland membership is a great way to support your food relief projects, offering your organisation a reliable source of food and groceries all year round.
If you are in a position to help Foodbank Queensland provide more food across the state to support Queenslanders in need, please consider joining the fight against hunger as a regular giver.