Wesley Mission Queensland provides vital food relief to the Brisbane community
Wesley Mission Queensland has been a Foodbank Member Charity for more than 12 years and is a vital crisis and emergency relief provider in Queensland. At their Brisbane Relief Hub, Wesley Mission Queensland provides food to over 500 people each week through their Emergency Relief and Community Meal Programs to support people facing hardship.
The Emergency Relief Program provides Queenslanders in need with free food hampers, and week-day snack packs. On Tuesdays the team provide a barbeque burger, either chicken, beef or vegetarian, and with all the extras.
The Wesley Mission Queensland team recently shared this story of hardship from one of their visitors to the Emergency Relief Program.
"The financial situation I was in made me make a choice between buying my heart medication that keeps me alive or buying food – I didn't have enough money to do both, so I went hungry for a while, then I found out about Emergency Relief food hampers, thank you." – Anonymous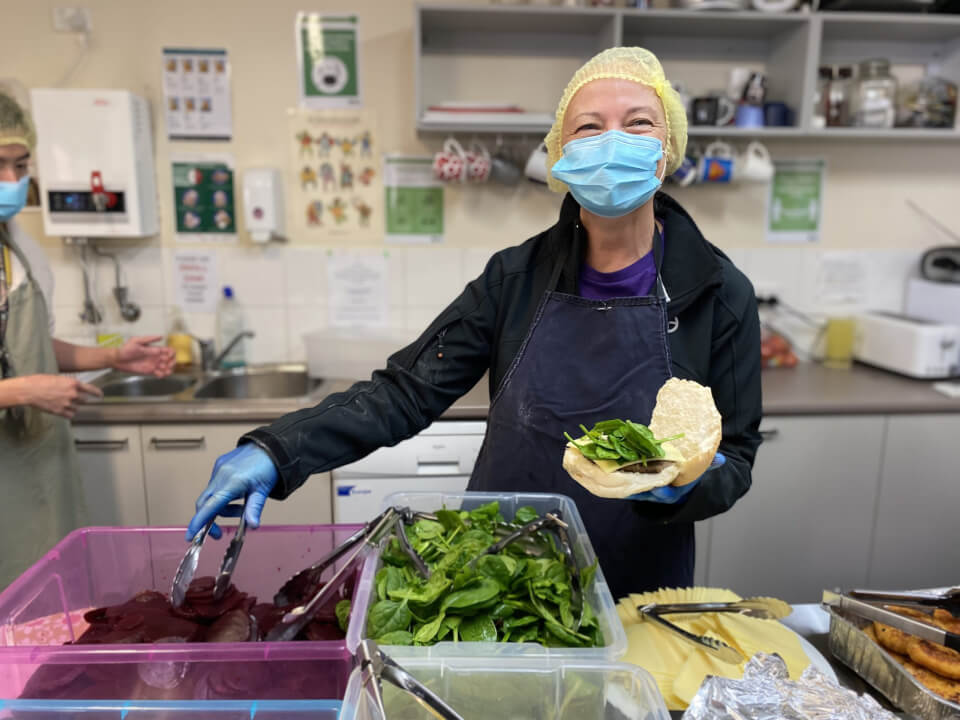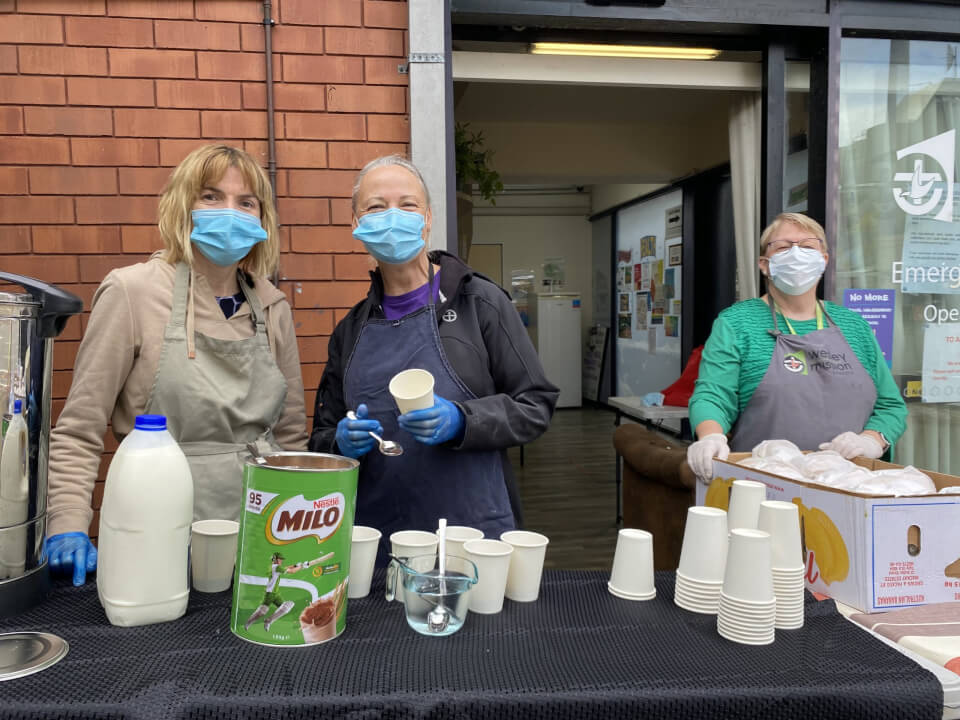 The Community Meal Program offers a nutritious two course meal three times a week, every week, even on Public Holidays. On Wednesday night dinners, people can choose to dine in and eat with other members of the community.
"The Community Meal service is important to people not only experiencing hunger, but for those experiencing loneliness. To have a full tummy, connect with others and feel part of a community, is vital both physically and mentally to a person's overall wellbeing."  – Penny, Crisis and Emergency Relief Manager at Wesley Mission Queensland's Brisbane Relief Hub
At Christmas, Wesley Mission Queensland noticed an increase in need, with a lot of new families coming to the Brisbane Relief Hub for help due to the rising cost of food, utility bills and rental costs, all of which are having noticeable effects on people from all areas of Brisbane.
This Christmas, Wesley Mission Queensland was able to give 1,738 people in need a Wesley Mission Red Bag full of food they could enjoy over the Christmas period.
"Community Meal Christmas Day Lunch this year brought a further 215 visitors to our service for a three course Christmas Day meal." – Penny
To all of our wonderful donors, Penny and the team at the Brisbane Relief Hub say a big thank you!
"We go to Foodbank every week, sometimes twice a week! Foodbank for us is crucial in allowing us to continue to provide food to those in need. There is a real need out there and even more so now with the rising costs of essentials.
"A huge thank you to the wonderful team at Foodbank for providing us with the means to be able to continue to feed the people who need it the most and also for your wonderful support volunteering at our Tuesday barbeques." – Penny
Your generosity helps Foodbank provide emergency food and groceries to frontline charities across the state, like Wesley Mission Queensland, to help local families get back on their feet.
Every $1 you donate provides two nutritious meals to someone facing hunger. Thank you for making a difference.
If you are a Queensland charity, Foodbank Queensland membership is a great way to support your food relief projects, offering your organisation a reliable source of food and groceries all year round. 
If you are in a position to help Foodbank Queensland provide more food across the state to support Queenslanders in need, please consider joining the fight against hunger as a regular giver.