MLC helps to mix it up in the Community Kitchen
The fruits of a long-running partnership
Recently the school received some new equipment for the cooking and home economics classes meaning that a whole range of perfectly fine kitchen equipment needed a new home. MLC reached out to our Community Kitchen chef, Grant, to see how this equipment could help us. 
Next thing we knew, stacks of food processors and mixers arrived on our doorstep, ready for use in our Community Kitchen.  
Receiving this equipment aligns with our goals to reduce waste, putting these perfectly functional pieces of equipment to use in a second life while helping our Community Kitchen produce 1,500+ meals a week.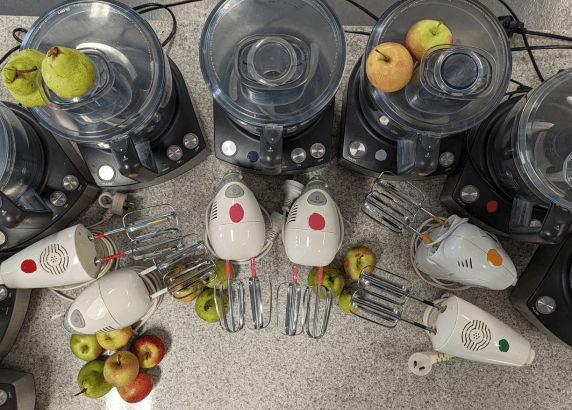 Chef Grant said, "MLC have long been supporters of our work and their latest donation is just another part of this commitment. We're looking forward to putting this equipment to work in the Community Kitchen and I've already got a few ideas for what we can make with them." 
Our Community Kitchen is regularly manned by crews of volunteers, up to six at a time. From our regular volunteers 'The Golden Girls' to corporate groups coming in for team building days, these food processors and mixers have found a new and valuable home in their hands. 
Check out Methodist Ladies' College