Natural Disaster Relief
Foodbank is the only food relief organisation to play a role in times of emergency and natural disasters such as fires, floods and cyclones. Every State and Territory Foodbank is involved in disaster relief, providing essential supplies to support the work of first responders and emergency services as well as giving ongoing assistance to affected communities during the months and years it takes to recover.  An example of this is the role Foodbank is playing in the flooding emergency currently gripping Australia.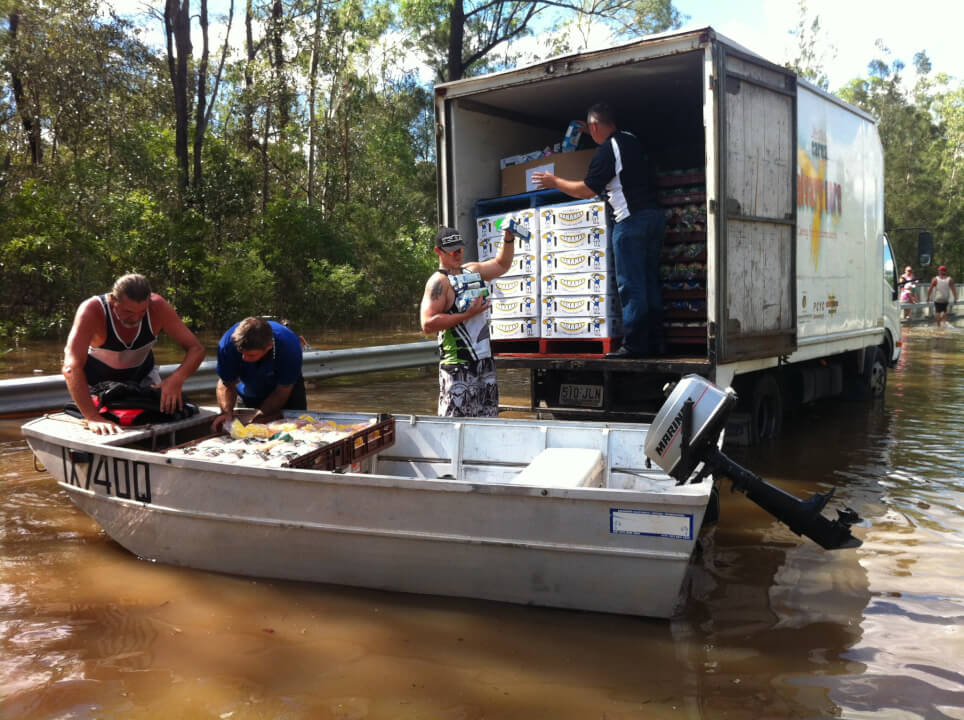 As a trusted organisation forming part of the official emergency response network, Foodbank is able to act as a conduit for the generosity of the food industry which is always keen to assist with essential supplies to stricken areas. Foodbank is able to deliver exactly what is needed, when and where it's needed in order to efficiently and effectively support the relief efforts. When the emergency first hits, this may be items such as bottled water, batteries, toilet paper and food that doesn't require refrigeration and cooking as there is no power in the area. Over time this may change to ingredients for hot meals to be prepared at evacuation centres and ultimately to hampers of key staples and household cleaning products for people returning to their homes.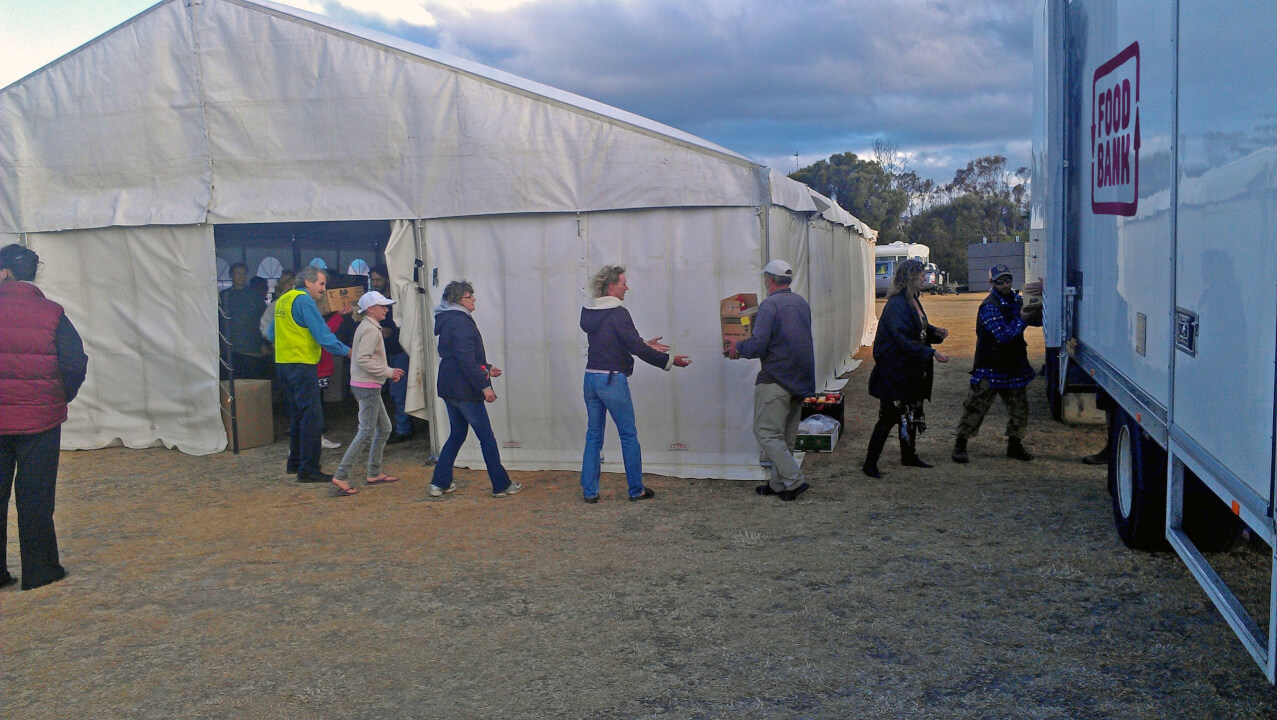 Foodbank continues to work in a community long after the initial crisis has passed. Whether people are coping with damaged or even destroyed homes or disrupted income due to their place of work being closed, economic hardship is a challenge that remains after the clean-up has taken place. Food relief, for as long as it's needed, builds resilience helping people to get back on their feet.
The deadly flooding in Queensland and New South Wales has left thousands displaced, with more to be evacuated. In addition, thousands of homes and businesses have been damaged by the extreme floods, thousands of people are without power, and many communities are isolated.  

 



Queensland
Communities throughout the state have been hit hard, with homes and businesses being completely destroyed. And, most devastating of all, lives have been lost.  
Your donation to Foodbank Queensland Flood Emergency Appeal 2022 will ensure Queenslanders experiencing hardship will have access to emergency food supplies and the clean water they desperately need.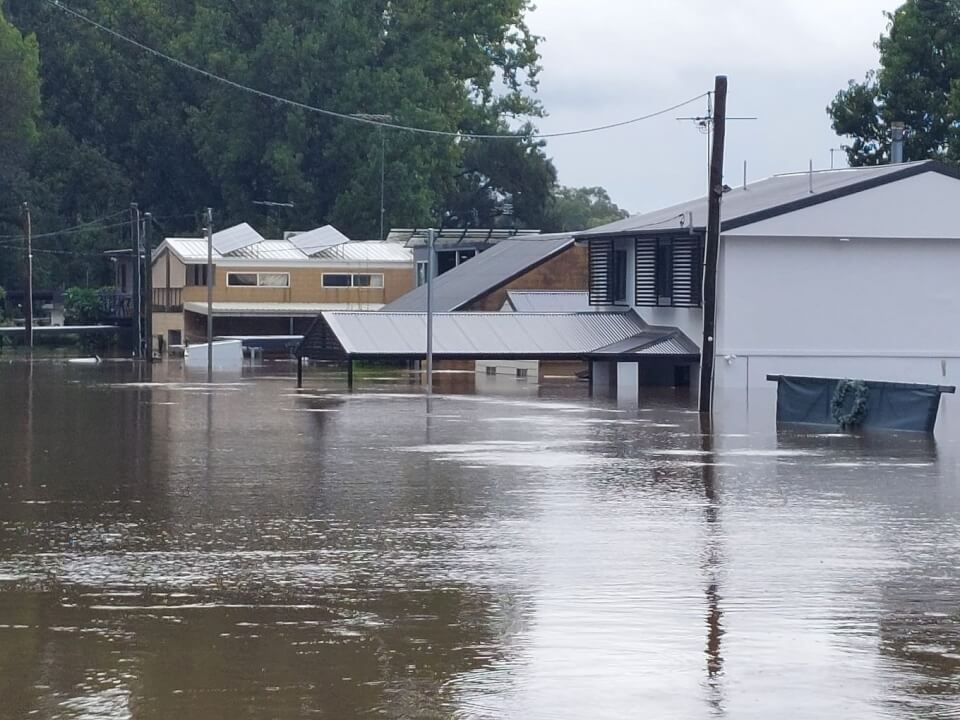 New South Wales
Truckloads of food, water and groceries have left the Foodbank NSW & ACT warehouse today bound for the Northern Rivers, with plenty more to come. We are also happy to announce 22 pallets of nappies, personal care items, period products, and emergency relief hampers arrived at evacuation centres on the 4th of March.
Right now the best way you can help us get food and water to those in flood areas is by making a financial donation. We are urgently packing our crisis hampers and getting them to the front line as quickly as we can, and financial donations mean we can source food to make these.