Let's Normalise Asking for Help
Sometimes we need a hand with food relief
We often hear that our first-time customers initially feel embarrassment, anxiety or shame; which is just to name a few of the emotions that can be a barrier to asking for help.
With the cost-of-living crisis showing no signs of easing, many people are reaching out for help for the first time in their lives, and accessing food relief can be very daunting.
We are working hard to change the idea of what it means to ask for help – rather than a handout, it's a hand up. We want to be able to assist people who are struggling to make ends meet with a seemingly never-ending stream of bills and rent or mortgage payments.
Our amazing volunteers do an incredible job at making our customers, both old and new, feel welcome and help to make their visit to us as easy and stress-free as possible.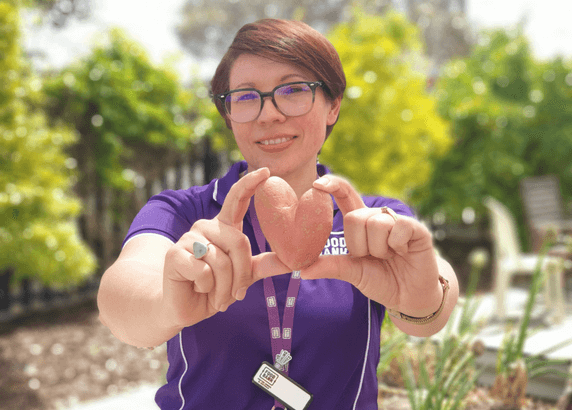 A free call to the Emergency Relief and Food Access Service on 1800 979 777 or a quick look through the WA Connect or ask Izzy websites can help those struggling to find a charity in a particular area that will assist with providing a Foodbank WA referral and emergency food hampers and assistance.
There has been a huge shift in the households and customers we see. 59 per cent of our customers have paid work, and 23 per cent have a mortgage. We want to be able to help households manage their budgets to keep their homes. Our external referral system provides a wrap-around service which offers financial counselling and food relief.
If you know anyone who is facing financial or food stress, please normalise asking for help, there no shame in needing a friendly hand.
Get more info on accessing food relief