Joe,
Perth WA
There are few people who are more passionate about volunteering with us than Joe. A warehouse favourite, Joe was recently recognised during National Volunteer Week for his incredible five-year contribution to Foodbank and we simply don't know what we'd do without him.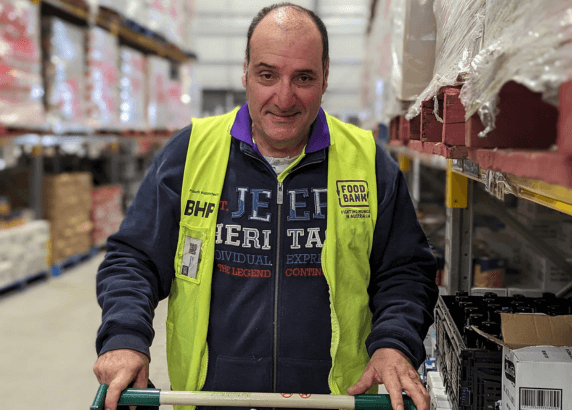 I know I'm one of the lucky ones to be able to volunteer and help others.
Five years ago, Joe was looking for opportunities to make a difference in his community when he came across Foodbank and knew he had to help. Now, you'll find him on our shop floor every week, ensuring product is always ready for our shoppers. 
 
When he's not unpacking and sorting deliveries, Joe is ensuring our shelves are fully stocked and offering a friendly face to all our visitors on the shop floor.  
"I love volunteering here. The staff and volunteers are so warm and friendly, and it's fulfilling getting to help someone else." 
Read more of our Volunteer Stories