Martin,
Perth WA
When Martin isn't soaring through the skies as a pilot, you'll find him dedicating his time and energy to volunteering at Foodbank WA. For the past three and a half years, Martin has become a customer-favourite in our Perth warehouse, creating a warm and welcoming space for our staff, volunteers, and customers alike.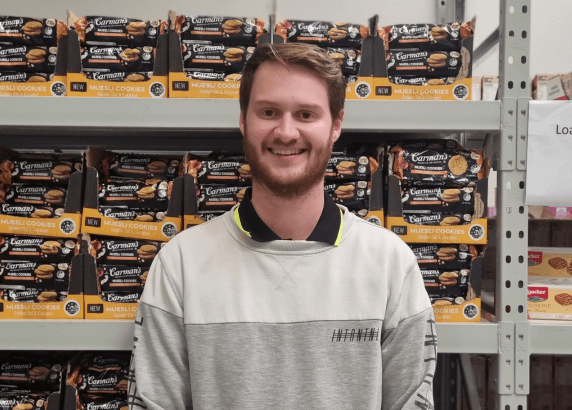 It's a few hours each week where you get to put someone else first.
His passion for volunteering traces back to his school days, but it wasn't until Martin discovered Foodbank that he found a true sense of belonging. "Foodbank has become more than just a place to give back," he shared. "It's a community I love."
When asked about what keeps him coming back each week, Martin simply states, "It's the feeling of doing something nice once a week for other people and making it a part of your weekly routine." By incorporating volunteering into his regular schedule, he experiences the personal fulfillment that comes from making a positive impact in the lives of others.
Customer interaction and building relationships with regulars are aspects of volunteering that Martin particularly treasures. Through genuine conversations and moments of connection, he witnesses firsthand the positive impact a single person can have on the lives of others.
Martin enthusiastically encourages others considering volunteering at Foodbank, saying, "It's the sense of community. The staff are wonderful, and everyone is friendly." He believes that Foodbank offers a unique opportunity to break away from the everyday routine and engage in something truly meaningful.
Martin's commitment and selflessness serve as an inspiration to us all. Through his genuine care and dedication, he infuses our warehouse with a strong sense of community and compassion, creating a ripple effect of positivity in the lives of those he serves. As Martin wisely puts it, "Taking time out to help others matters." We are incredibly grateful to have Martin as a shining example of the incredible impact one person can make.
Read more of our Volunteer Stories