Plenty Happening in Peel
Understanding the true scale of food relief in the region
The branch is responsible for the entire Peel region as far down to Waroona and Lake Clifton, over to Boddington and as far up as Serpentine and Jarrahdale. Peel shares regional zoning with Perth which sees the branch also supporting the lower metro area of Rockingham and surround areas.
The branch's foot traffic is an average of 65 people per day and we took a deep dive into how that looks through food relief and distribution.
In July the branch moved approximately one tonne of food per day, which has increased to about one and a half tonnes over the last two months.
According to Megan Reynolds, Branch Manager extraordinaire, the most popular items that customers seek out are from the branch's Meatbank – with its amazing range of ready-made meals, chicken, beef, pork and of course meat hampers.
Meat hampers in particular have been a hit at the branch, steadily increasing the distribution volume from 1,565 sold in July to 2,300 in August.
Fruit and veg is also one of the more popular ranges at the branch, with at least half a tonne a month being distributed on average.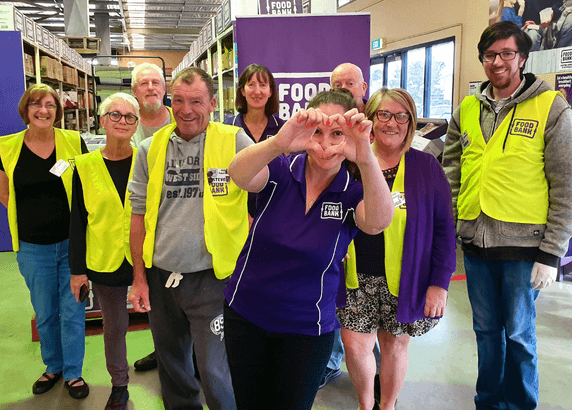 Megan has said that the branch is very blessed with local donations from Aldi and Woolworths. Their support creates a wonderful range of products for customers including yoghurts, cheese, deli meats all the way through to roasts and Scotch steaks.
Megan and the team have a few new projects in the pipeline including four new Mobile Foodbank locations. The Pinjarra Women's Centre was the first Mobile service location for Peel, where the team was honoured to help two families. Ovis supported both families with $30 vouchers and the team will be going out fortnightly to visit them.
New Mobile locations are also planned for Mandurah Central, Dawesville and Lake Clifton and the very first school location at Rockingham Primary School.