Cheap and healthy recipe ideas: Cabbage Pancakes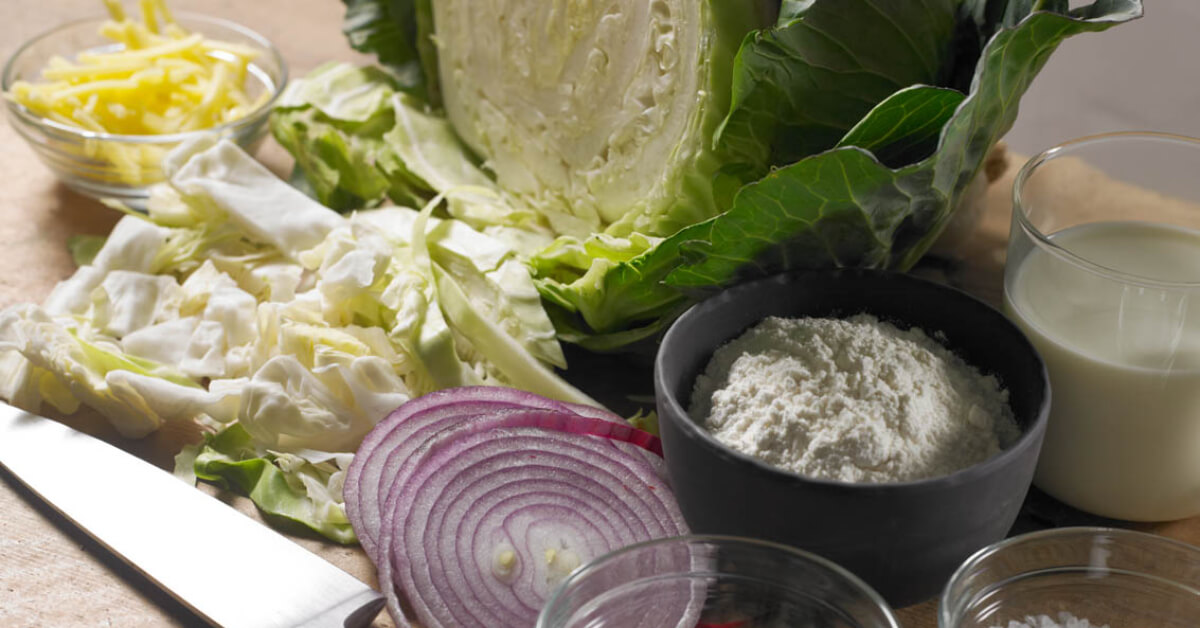 We asked the one and only Simon Toohey, MasterChef finalist, for some low-cost, low-waste nutritious recipe ideas. We love these!
Cabbage Pancakes
Cooking time: 30 minutes
Serves: 4
INGREDIENTS
200gms flour
100mls milk
100mls water
½ an onion, diced
½ cabbage, finely diced
2 slices of bacon, diced (optional)
100gms Tasty cheese
pinch of salt and pepper
METHOD
Chop the bacon up into small pieces. Fry the bacon in some oil until crisp, take out to drain.
Blend the flour, milk and water together until it is a paint like consistency.
Chop the cabbage into quarters from the stem then shred 2 of the quarters. Place the cabbage in the batter mixture.
Chop onions into small rounds and put into the batter mixture.
Add a big pinch of salt and pepper.
With the pan on high, add 20ml of oil. Add a ladle of the mixture to the hot pan and cook until one side is golden. Flip the pancake and do the same on the other side.
Top with tasty cheese, salt and other toppings of your choice.
FOOD FACT
Cabbage is one of the oldest vegetables in the world is jam-packed with vitamin c. In fact, one serving of cabbage will provide you with around 85% of your daily required vitamin c intake.