Cheap and healthy recipe ideas: Extreme Veggie Nachos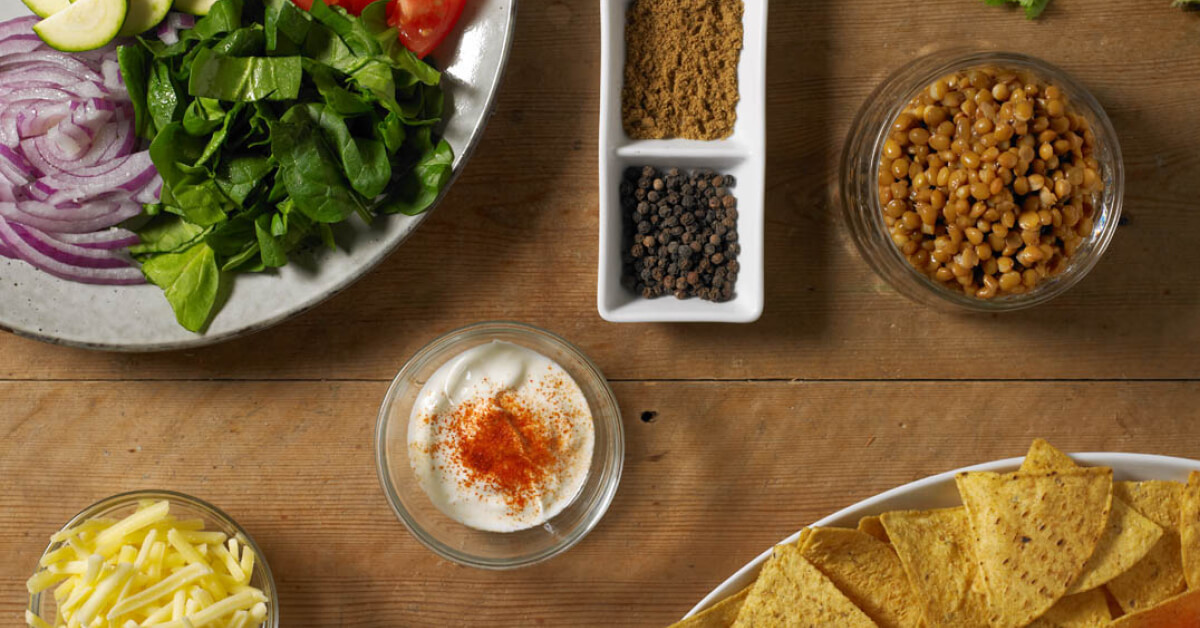 We love this nutritious take on a delicious all-time favourite!
Extreme Veggie Nachos
Cooking time: 30 minutes
Serves: 4
INGREDIENTS
A splash of oil
1/2 onion, chopped
1/2 zucchini, chopped
1/2 bunch of kale, chopped
2 tomatoes, chopped
1 tin beans (any kind but kidney beans work best)
1tsp cumin powder (optional)
pinch of salt and pepper
50ml water
1 packet corn chips
100gms tasty cheese (optional)
3 spoons sour cream or greek yoghurt
METHOD
Put the vegetable oil in a pan on medium high, add the onion and cook until brown.
Add the zucchini and cook for 1 min
Add the kale and the tomatoes, cumin powder then the beans and water and heat until starting to boil.
Turn the temperature down to a simmer and cook for 15min stirring occasionally as to stop it sticking to the bottom of the pan.
Add a big pinch of salt and pepper.
Place the corn chips on a plate, spoon over the bean mixture, add a sprinkle of cheese and a spoon of sour cream.
TIP
Want to add an extra touch of nutritional tastiness? Mash an avocado and serve on top.