Cheap and healthy recipe ideas: Grate Zucchini & Corn Fritters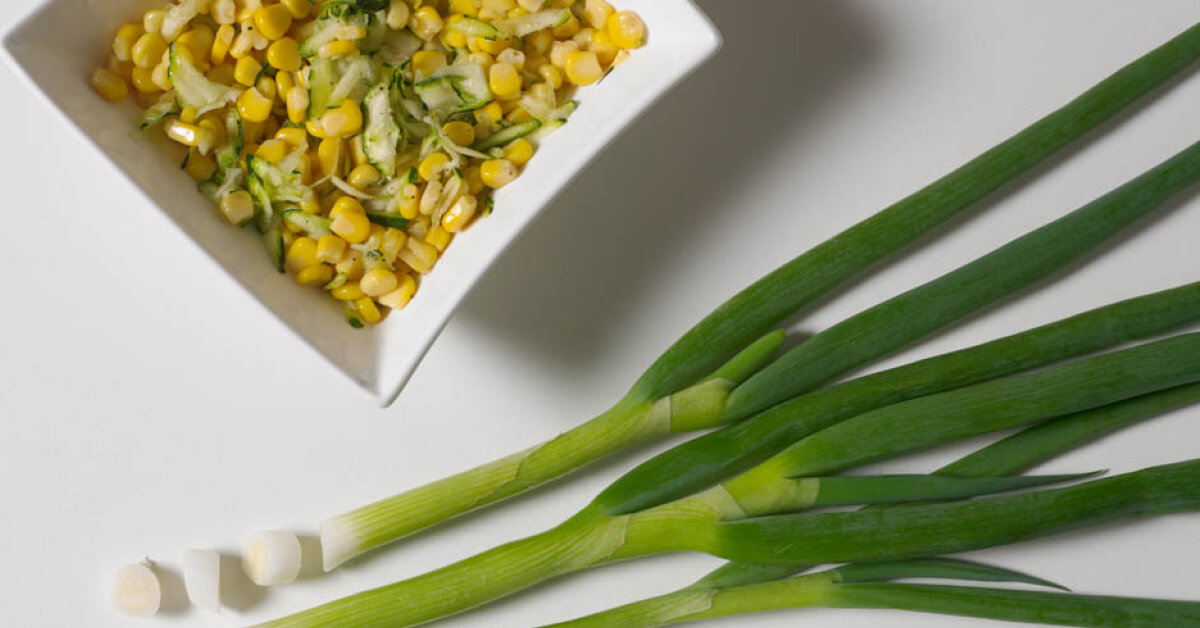 Fritters are great for a cheap and healthy family dinner, or a quick an easy lunch while you're working at home. With a little help from our School Food Literacy program coordinator, Emma, here's a delicious, simple recipe for 3-veg fritters.
Grate Zuchini & Corn Fritters
Cooking time: 20 minutes
Serves: 4
INGREDIENTS
4 cups zucchini, grated.
1 corn cob, kernels removed
1 cup spring onion, finely chopped
1 cup self-raising flour
1 teaspoon cumin powder
2 eggs
1 tablespoon olive oil
METHOD
Grate zucchini onto clean tea towel. Wrap towel around zucchini, and squeeze to remove excess liquid.
In a large bowl, combine zucchini, corn, spring onion, flour, and cumin. Stir together until well combined.
In a mug whisk eggs with a fork.
Add eggs to fritter mixture and combine well.
In a large frypan over medium- to-high heat, add olive oil. Scoop out a portion of mixture (small palm size) into frypan.
Cook in batches (suitable for pan size) for 3-5 mins on each side, until golden brown. Serve with minted Greek yoghurt.
FOOD FACT
Zucchini is rich in manganese, magnesium, lutein, zeaxanthin, and vitamins K and C — nutrients which contribute to healthy vision and may help to strengthen bones.