Cheap and healthy recipe ideas: Green Fried Rice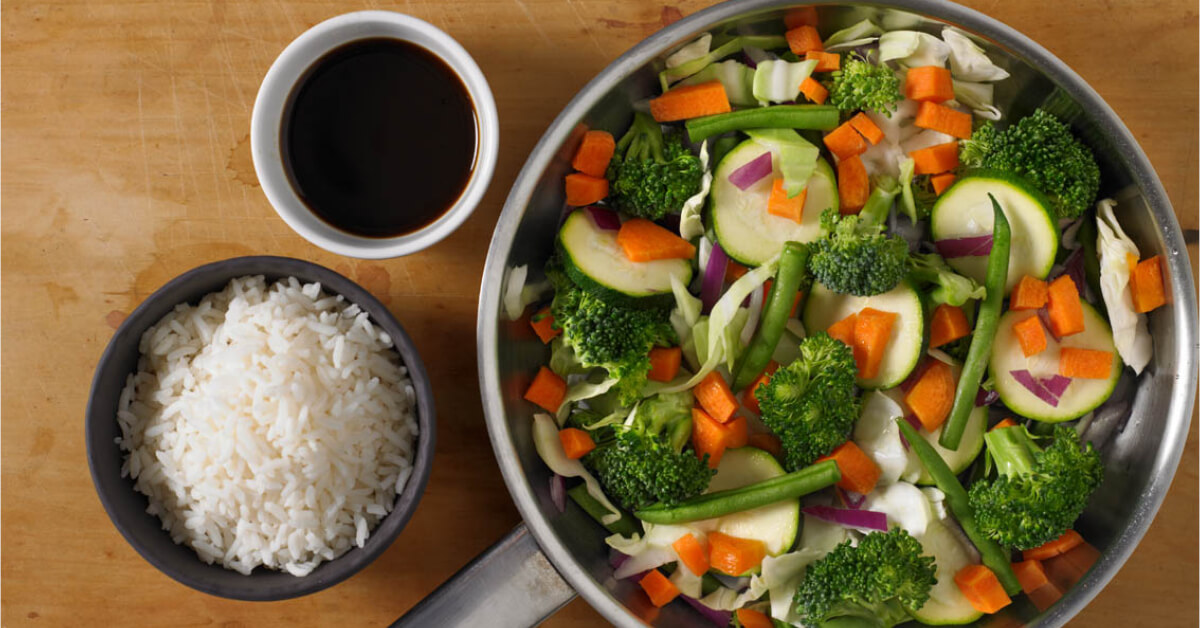 Whether you're looking for a cheap and healthy meal for the entire family, or keen to prep some lunches or dinners for the week ahead, our very own School Food Literacy program coordinator (and registered nutritionist), Emma has you covered!
Green Fried Rice
Cooking time: 15 minutes
Serves: 4
INGREDIENTS
1 tablespoon olive oil
1 onion, diced
1 carrot, finely diced
1-2 tablespoons Kecap Manis
3 cups green vegetables (broccoli, beans, zucchini, cabbage), finely diced
METHOD
Cook 1 cup rice (see packet instructions), set aside.
In a large frypan, add olive oil and onion. Cook for 2-3 minutes.
Add green vegetables and carrot, cook for 3-4 minutes.
Add rice and Kecap Manis, stir through until combined.
Serve & enjoy!
TIP
Save time by using 2 packets of pre-cooked rice. 1 packet of precooked rice = $1.50.
FOOD FACT
Green vegetables are a rich source calcium, iron, magnesium, antioxidants and vitamins, particularly vitamins A, C and K. These nutrients are important for nervous system function and may help alleviate stress and promote a good night's sleep.