Cheap and healthy recipe ideas: Leek & Veg Pasta Bake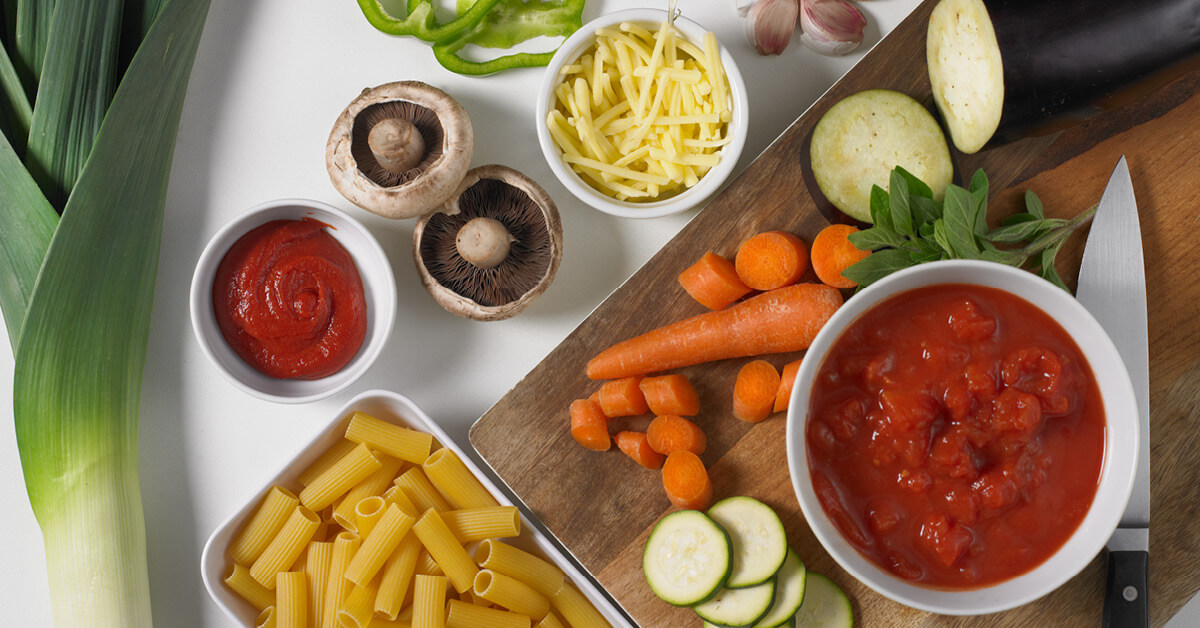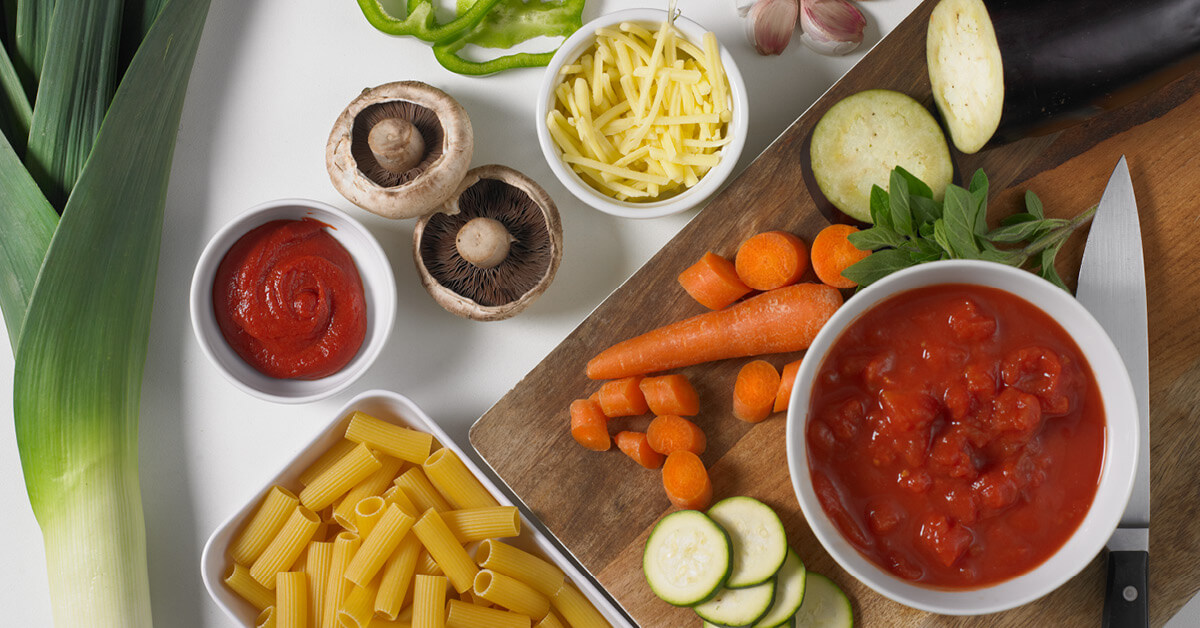 Whether you're looking for a cheap and healthy meal for the entire family, or keen to prep some lunches or dinners for the week ahead, our very own School Food Literacy program coordinator (and registered nutritionist), Emma has you covered!
Leek & Veg Pasta Bake
Cooking time: 30 minutes
Serves: 4
INGREDIENTS
1 tablespoon olive oil
1 leek, thinly sliced
3 garlic cloves, diced
4 cups vegetables (eggplant, mushrooms, capsicum, carrot, zucchini, tomato), diced
1 tablespoon tomato puree or tomato paste
2 cans tinned tomatoes
1 salt-reduced vegetable stock cub
1 cup fresh basil leaves
2 small handfuls grated cheese (tasty or cheddar)
METHOD
Preheat oven to 180.
Cook 1 packet penne pasta (as per instructions, see packet). Drain and set aside.
Chop all vegetables into small cubes.
Heat oil in a frying pan over low heat. Add the leek, garlic and vegetables. Cook for 5-7 mins until vegetables have softened.
Stir in tomato puree, tinned tomatoes, stock cube and basil.
Continue to cook on low heat for 10 minutes, stirring occasionally.
In large baking tray spoon in vegetable sauce and add cooked penne. Combine well.
Grate cheese on top.
Bake in oven for 10 minutes until cheese melted.
FOOD FACT
Leeks contain heart-healthy plant compounds shown to reduce cholesterol, blood pressure, and your overall risk of heart disease. Leeks are a good source of soluble fibre, which benefits 'good' bacteria in your gut, reducing inflammation and promotes digestive health.
TIP
Add mince to create a veggie loaded Bolognese.
Add tinned legumes to add protein.