Cheap and healthy recipe ideas: Mushroom Frittata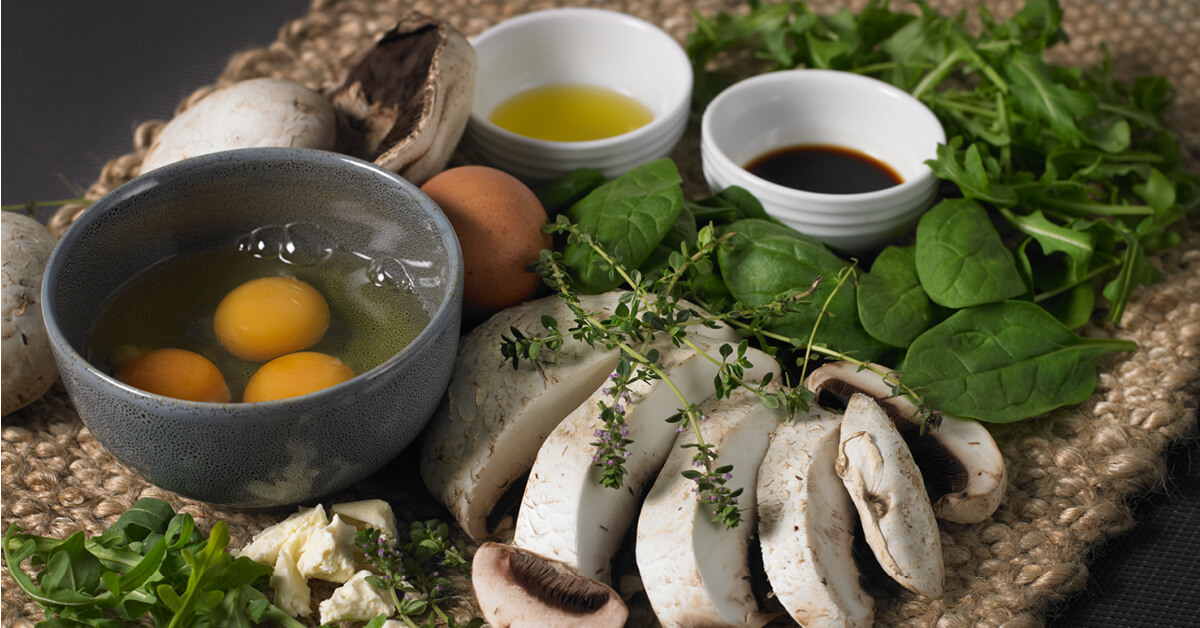 Here at Foodbank Victoria, we believe everyone should have access to healthy food. We asked our very own Emma Williams, registered nutritionist and coordinator of our Schools Food Literacy program – some tips to turning fresh produce into an easy, low-waste and low cost meal.
Mushroom Frittata
Cooking time: 30 minutes
Serves: 6
INGREDIENTS
1 tablespoon olive oil
3 cups mushrooms, roughly chopped
2 tablespoons fresh thyme leaves
2 teaspoons balsamic vinegar
1 cup cheese (feta, ricotta or cottage)
6 eggs
2 cups spinach (or any leafy greens- kale, beet greens, rocket), chopped
METHOD
Preheat oven to 180 degrees.
In a large bowl, whisk eggs. Crumble in cheese. Set aside.
In a large frypan, heat olive oil and add mushrooms. Cook for 5-7 mins until softened.
Add balsamic vinegar, spinach and thyme. Continue to stir for 1-2 mins.
Take off heat at allow to cool for 5mins. Once cooled, combine mushroom mixture to egg mixture.
Transfer to a small baking dish and cook in oven for 20-30mins.
Serve warm or cold with your fav salad.
FOOD FACT
Mushrooms are contain B vitamins, antioxidants, potassium and copper which are important for nervous system function and healthy bones.