Cheap and healthy recipe ideas: Sweet Potato Wedges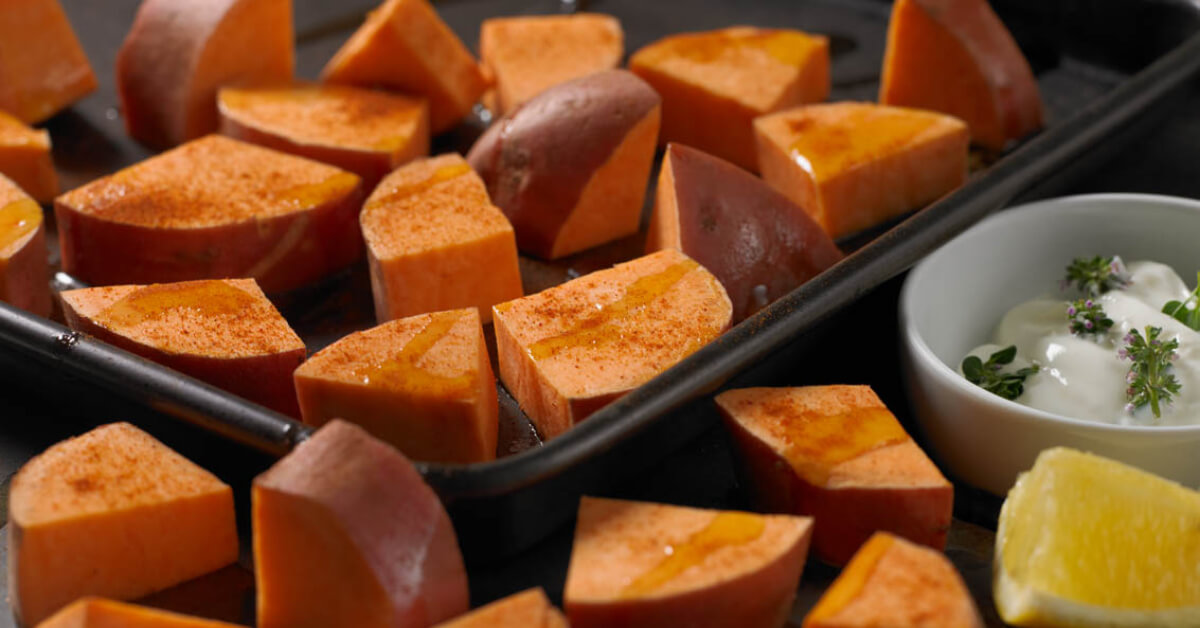 Whether you're looking for a cheap and healthy meal for the entire family, or keen to prep some lunches or dinners for the week ahead, our very own School Food Literacy program coordinator (and registered nutritionist), Emma has you covered!
Sweet Potato Wedges
Cooking time: 40 minutes
Serves: 4
INGREDIENTS
3 sweet potatoes
2 tablespoons olive oil
1/2 teaspoon sea salt
1 teaspoon sweet paprika
METHOD
Pre-heat oven to 180 degrees.
Wash and dry sweet potatoes (no need to peel).
Cut in half, then slice length ways into wedge shaped pieces.
In a large bowl, add olive oil, sweet paprika and salt. Add sweet potatoes & coat well.
Place sweet potatoes in a baking tray and cook in oven for 30-40mins until golden brown.
Serve with herb & garlic yoghurt dip.
Herb & Garlic Yoghurt Dip (optional)
2 teaspoons fresh thyme
¾ cup Greek yoghurt
1 cloves fresh garlic, finely dice
½ lemon squeezed
FOOD FACT
Sweet potatoes contain fibre and antioxidants that contribute to a healthy gut. Also rich in betacarotene and anthocyanins, that may improve eye & skin health.