Relief for regional WA
Support after the Kununurra floods
While the news of the flooding in our State's north west has all but disappeared from our news headlines, the residents of these regional and remote areas still do not have regular access to food and groceries.
This month, we made our fourth trip north to assist those communities who still find themselves cut off from their major supply route with the closure of parts of the Great Northern Highway.
Our wonderful friends from Ivankovich Farms, Beta Spuds and Newton Brothers came together to donate produce to send into Kununurra, a huge 320 bags of produce, each weighing in at 9kg each.
Ivankovich farms donated onions and carrots, Beta Spuds the potatoes and Newton Brothers continued their support by supplying their top-class apples at a discounted price.
Coles has very kindly transported four pallets to Kununurra for free with Bishops Transport continuing their generous support by providing discounted rates to transport the remainder of the fruit and vegetables and also six pallets of dry hampers.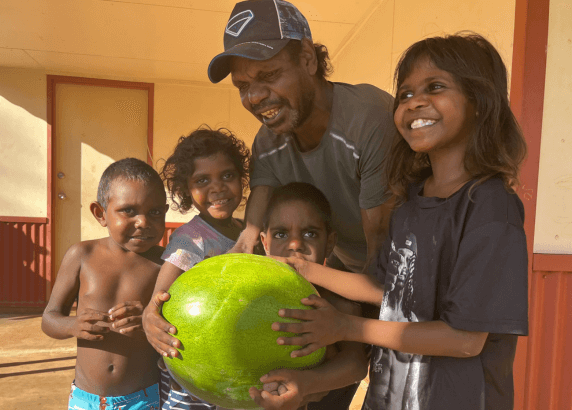 The dry hampers have been designed to suit the needs of the communities that they are going into, containing items such as self-raising flour, wheat biscuits, long-life milk, Spam and a wide range other canned goods.
The food is travelling from us here in Western Australia through to South Australia, up into the Northern Territory and back into Kununurra. From the moment the truck leaves Perth, it is completely sealed with a tamper proof lock until it arrives in Kununurra to ensure it meets the very strict quarantine laws in each state and territory it passes through.
We are once again working with the community including MG Corp and Wunan to distribute the 320 bags of fresh produce and hampers to the community assisting over 2,000 people.
Help make initiatives like this happen