South32 connecting communities
How a big organisation is making even bigger change through regional support
Foodbank Bunbury branch partner South32 have gone above and beyond in their support for food relief.
As a Foodbank Bunbury supporter, with their Worsley Alumina operations based near Boddington, the South32 team connected with us after recognising an increased demand for food relief in the area. Their support is just more evidence of how committed they are in helping to ensure the regional branch has the essential resources to meet the growing demand for food relief services.
With increased cost of living and transport barriers emphasised for people living regionally, South32 connected with Boddington Community Resource Centre and recognised that vulnerable residents are in need of ongoing food assistance now more than ever.
Thanks to South32 establishing a connection between us and Boddington CRC, we have been able to supply emergency relief hampers, ready-to-eat meals and meat packs to ensure the community's vulnerable residents have access to nutritious and essential food products.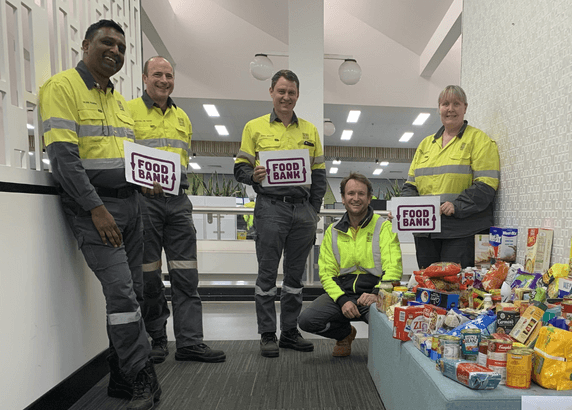 The product takes quite a journey, making its way from Foodbank Perth to Foodbank Peel and then is transported on our mobile truck to Boddington CRC to support these vulnerable community members. All thanks to recognition, support and commitment from South32.
We are so thankful to be supported by such invested partners, like South32, who recognise the need to provide essential support to continue providing food relief in Western Australia but also take an engaged interest in the communities in which they support.
Would your organisation like to support us too?