Students of St Leonard's College are running Melbourne to help the hungry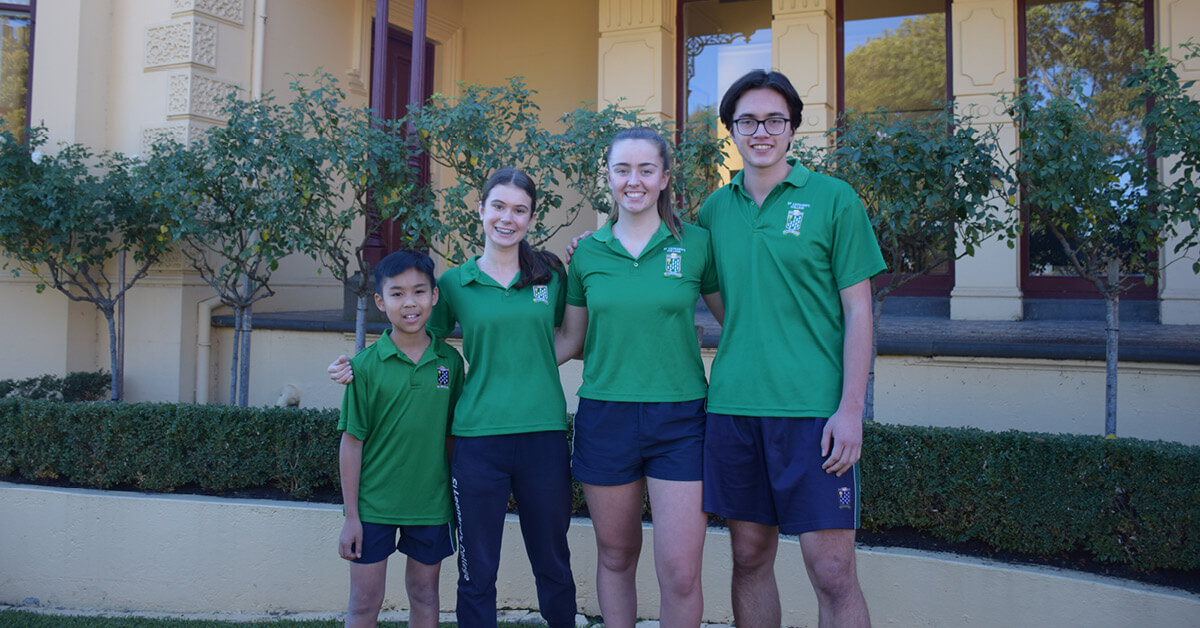 Students from Cullen House, St Leonard's College are getting ready to Run Melbourne to raise vital funds for Victorians in need.
In 2018, St Leonard's College called upon its six Houses (Allen, Cullen, Forster, McMeekin, Munro, Newman) to develop and contribute to a school-wide social action plan, encouraging students to work together for the good of others.
Each House was asked to select an issue affecting the well-being of youth on a local, national and global scale, along with an affiliated organisation that actively contributes to the alleviation of the chosen cause.
Choosing hunger as their social action theme, the students of Cullen House reached out to Foodbank Victoria in a bid to raise funds for hungry Victorian youth and their families. Students from Prep, all the way through to Year 12, have supported Foodbank by holding food drives, and will join Team Foodbank for Run Melbourne on Sunday 28 July, 2019 – raising funds via their Everyday Hero Fundraising page.
We caught up with Pip and Cooper, both Year 12 students of Cullen House, to learn more about why they think it is important to support youth-related causes, and what they have planned in the lead up to the big event.
Is this the first year you have participated in Run Melbourne? 
Pip: This is the first year St Leonard's Cullen House has created a team for the event and we are looking forward to participating, whilst raising funds in support of Foodbank's efforts to address Victoria's food insecurity.
Cooper: Yes, it is my first time. I would say I'm more nervous than excited. I am looking forward to crossing the finish line (assuming I make it!). It would be a cool achievement for myself, and it makes me happy that I'm able to take this opportunity to hopefully make a small difference to someone's life.
With so many running events taking place in Melbourne each year, why the decision to take part in Run Melbourne?
Pip: After discovering that Foodbank was involved with Run Melbourne, we jumped on the opportunity as it seemed an exciting and challenging event in which students were able to choose varied distances in relation to their fitness levels. On top of various other fundraising activities through which Cullen supports Foodbank, we saw Run Melbourne as a good opportunity to actively engage with this important issue.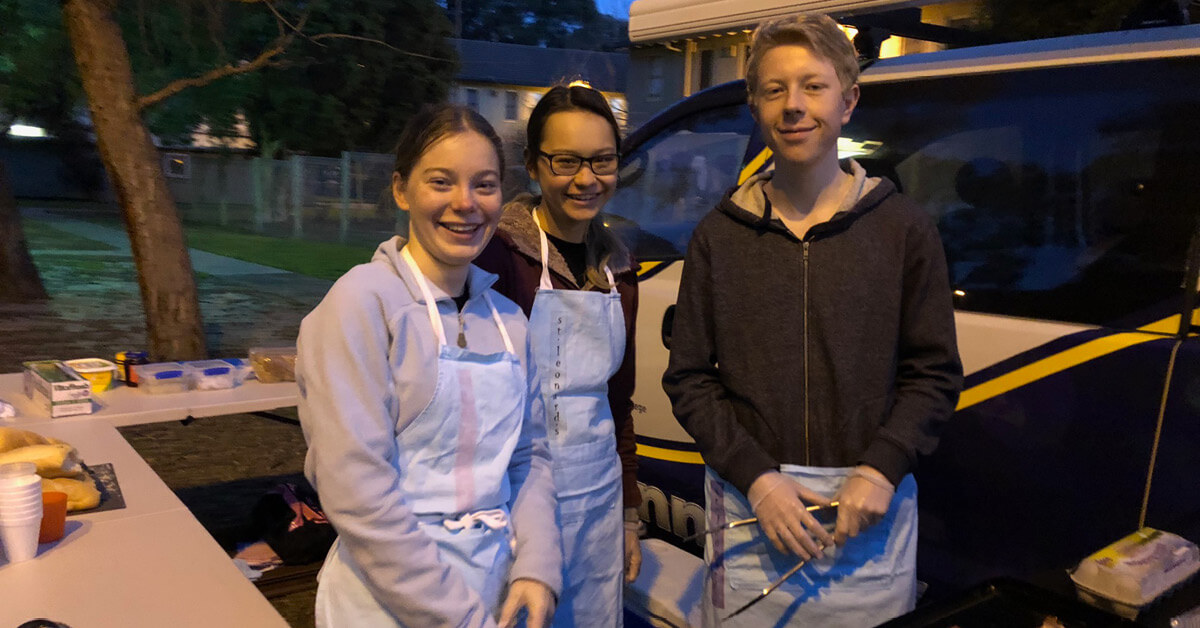 What inspired you to support Foodbank Victoria?
Pip: Through the St Leonard's food initiative, Lennie's Van, which facilitates community hot breakfast services for members of our local community considered food vulnerable or in need. Cullen students gained an insight into this important issue that is often overlooked. Shortly after researching Foodbank, Cullen students and staff agreed upon this wide spread food relief organisation to extend our contribution to those who are food insecure in the wider community.
Do you have a fundraising goal you are working towards? 
Pip: Cullen House aims to fundraise a minimum of $700 to donate to Foodbank Victoria. A month prior to the event we are over halfway to completing this goal. For every dollar donated, Foodbank provides two meals to hungry Australians. With this in mind our fundraising goal would fill the tummies of food insecure Australians 1400 times. This goal gives incentive to our runners to try their hardest throughout the event, keeping in mind this outstanding contribution.
How will you be training in the lead up to the event?
Pip: Our team of enthusiastic runners will continue being a part of our early morning Running Club sessions held before school twice a week as well as go on individual runs throughout the holidays and on weekends. Student training is in line with the Cullen team's aims; to raise as many funds as possible in support of a great cause and also to perform some new PBs!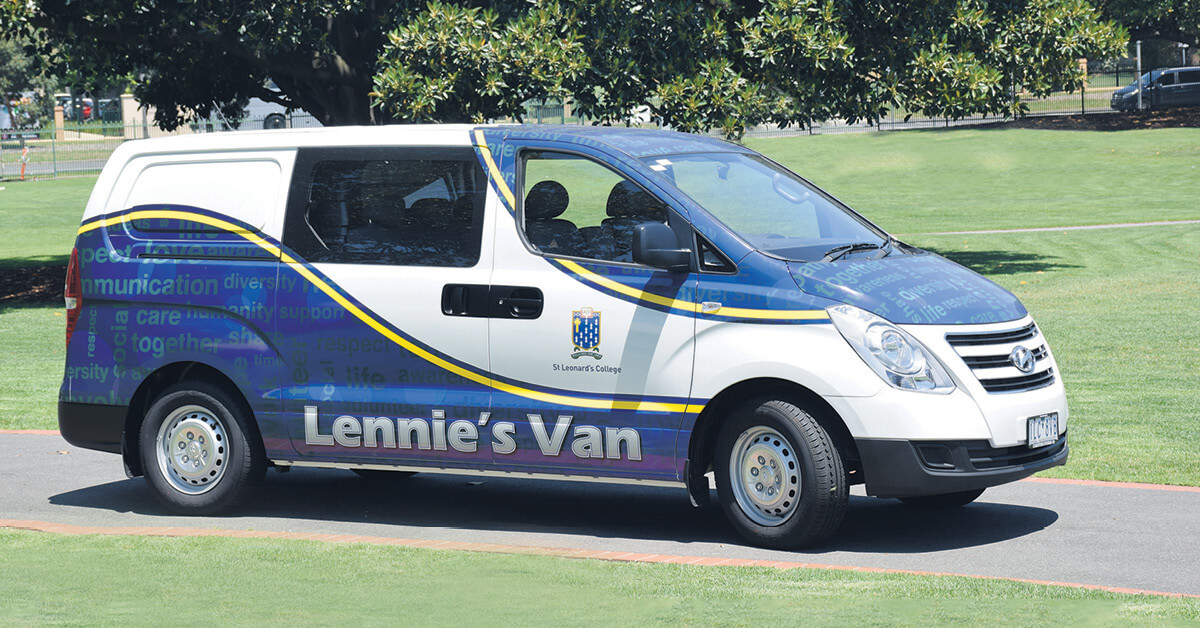 Why do you think it is important for students to support charitable organisations like Foodbank?
Cooper: It's important for students to be more selfless and be willing in future to help others, ultimately bringing communities and the world together in the future.
Why do you think it is important for students to take part in events like Run Melbourne?
Cooper: I believe it's important to engage and help the community around you. I watched a video that said that most older people regret the things they didn't do, rather than the things they did in life, so I think we should take every opportunity we are given. Completing the run would be a great achievement to look back on in the future, and it would also feel nice to know that you helped someone else in the process. I would definitely recommend people debating whether to do it or not to at least try, and also challenge yourself, as there's no shame in doing it slow.
Lennie's Van photos courtesy of St Leonard's College YouTube Channel – Lennie's Van Video, 2018. Click here to view the full video.
Support St Leonard's College at Run Melbourne