SUPPORT FOR REGIONAL WA
Regional Branch support vital and valuable
The strength of Foodbank WA's infrastructure is embedded in the network of our regional branches across the state. Each branch is vital in our ability to distribute food relief amongst WA to ensure vulnerable members of each region has access to food relief.
Recently, our Foodbank Albany, Bunbury and Peel branches have been incredibly fortunate to have been supported by generous organisations in each region for vital equipment that ensure the efficiency and effectiveness of our operation.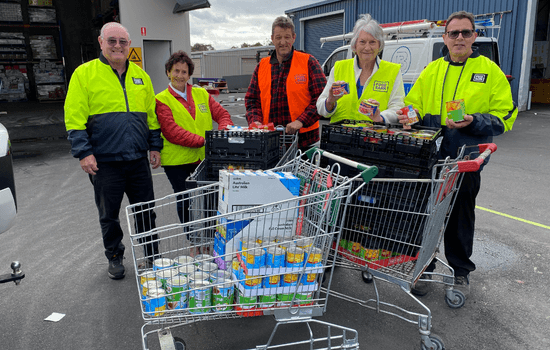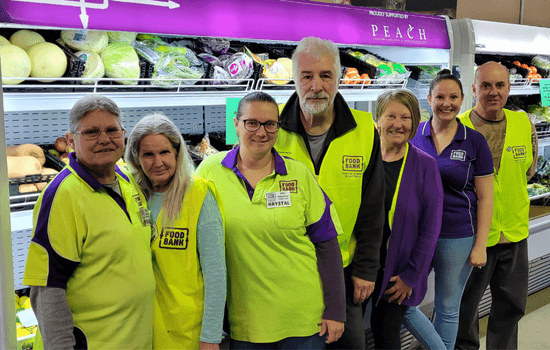 It is thanks to these generous community representatives that we are best placed to respond to the increasing demand for food relief within Western Australia.
Southern Ports has generously answered the call for vital operational equipment in Albany and Bunbury, as a part of their Community Investment Program.
Foodbank Bunbury received two new display fridges while Albany received a new freezer. Our Albany branch was particularly desperate need for a freezer as we were having to manually test the temperature and defrost the equipment each week as they were nowhere near effective operation capability over time and in need of replacement.
Our Peel branch also received a lot of love with very generous funding from PEACH Trust Fund for a new display chiller for the branch. The new chiller has replaced what was the oldest piece of equipment that was remaining in the branch – one that was originally a part of the move to the branch site on Reserve Drive in 2013!
PEACH Trust Fund have been great supporters of the Peel branch and this new chiller goes a long way in maximising our ability to safely and reliable store fresh product for the Peel residents who rely on the branch.
The generosity didn't stop there for our Peel branch with the Rotary Club of Mandurah providing generous grant funding to upgrade the racking within the branch. The branch appearance, layout and functionality play a key role in helping us overcome any dignity barriers, so the upgraded racking is a great step forward for the regional branch.
Find out how your organisation can support us too