St Vincent de Paul Society, Bairnsdale

St Vincent de Paul Society (SVDP) Bairnsdale is just one of 9 Foodbank charity partners who provide emergency food relief and support to the wider East Gippsland community.
Albert, former regional president, has been involved with the organisation for close to 15 years. Albert's current role is to oversee the food relief program. Available each weekday, those in need can access a food parcel including a range of staple items catering to the size of the family.
The organisation also gives careful consideration to a full range of requests and helps connect community members to other services they may need. During February and March, they were assisting 70-90 individuals each week.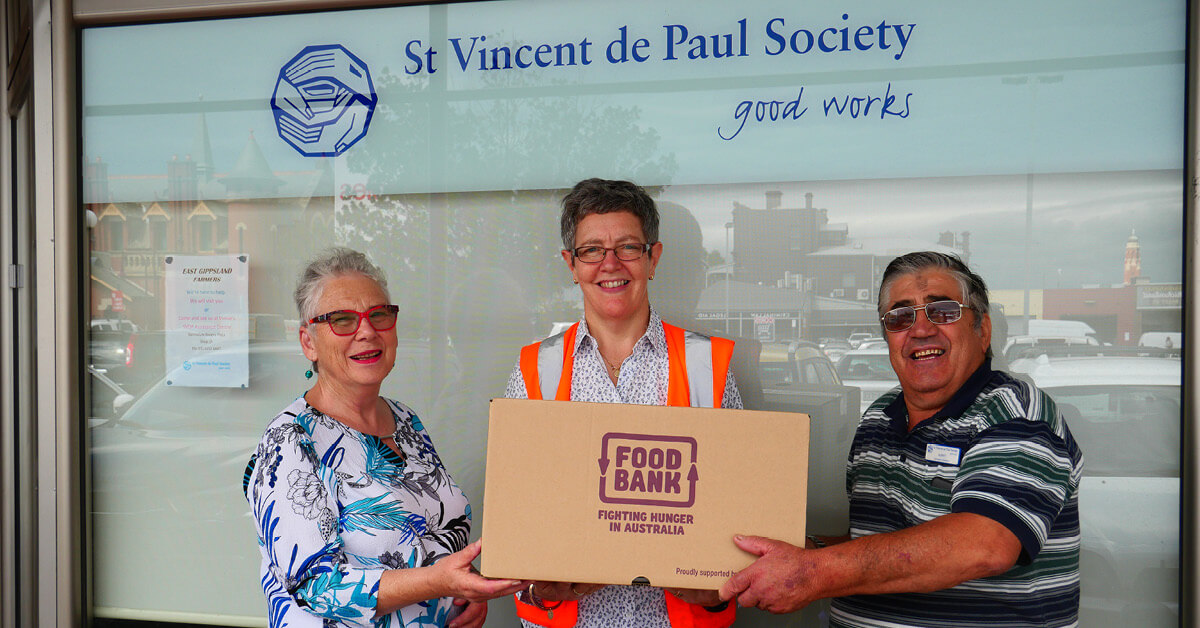 Like many charity organisations in the Gippsland region, the recent bushfire crisis was a significant time for SVDP Bairnsdale.
From 30 December 2019, the team at SVDP Bairnsdale had set up at the evacuation centre: "And it was full-on, right from the get-go. It was hugely busy. It was chaotic in many ways, and we were all working in one space alongside a lot of the other helping agencies," recalls Albert.
Albert says the social element of providing food relief has always been valuable but was vital during the bushfires.
"People who came in were in shock, sharing photos and telling tales of what they had lost. It was a little bit overwhelming the number of people who had suffered. Tears well up in your own eyes listening to some of these stories," said Albert.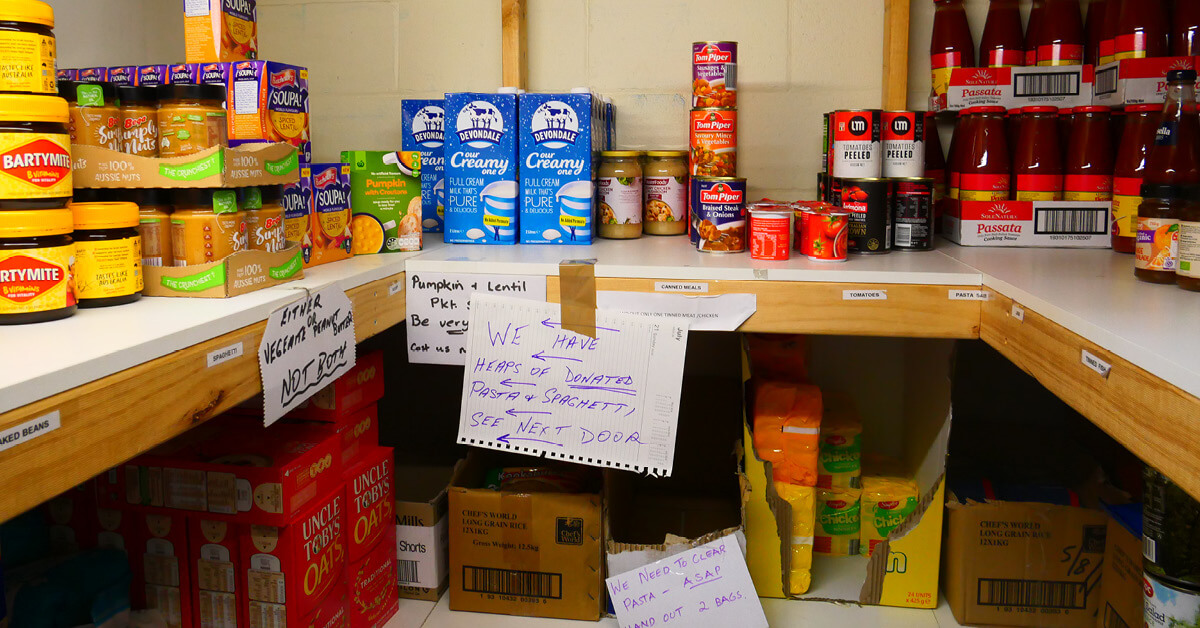 Due to the current health pandemic, the team has once again adapted, and to adhere to social distancing requirements they are conducting phone interviews and providing vouchers for food relief. As restrictions ease, and the situation improves, Albert envisages their services will be called upon more frequently.
Operating out of a small shopfront for the last four years, the team are looking at moving to a larger premise. With the on-going drought, the recent bushfires, and the current economic impact of coronavirus, the demand is increasing, and a more spacious location will allow the organisation to continue to respond to the growing need.
You can find out more about SVDP Bairnsdale here.
Meet our Charity Partners