Serious illness leaves single dad Trent struggling to feed his young kids.
Single father Trent has three young children under eight to feed: Evie, Finn, and Georgie.
When Trent and his partner separated, they had shared custody of their children. But two years ago, when the kids were no longer safe to stay with their mother, due to her substance abuse and violence, Trent took sole custody.
Raising three kids on your own is never easy, but Trent is also battling a serious illness and struggles to meet the family's medical costs and living expenses, which continue to rise as the kids get older. He can hardly afford to put food on the table.
"I feel like such a failure. Even though I'm doing everything I can to give my kids the best life possible. But with my disability and being a single dad that relies on government support, it's honestly tough to make ends meet." – Trent
Trent loves his kids and is trying his best… but week after week, he's found it difficult just to afford enough food to put on the table.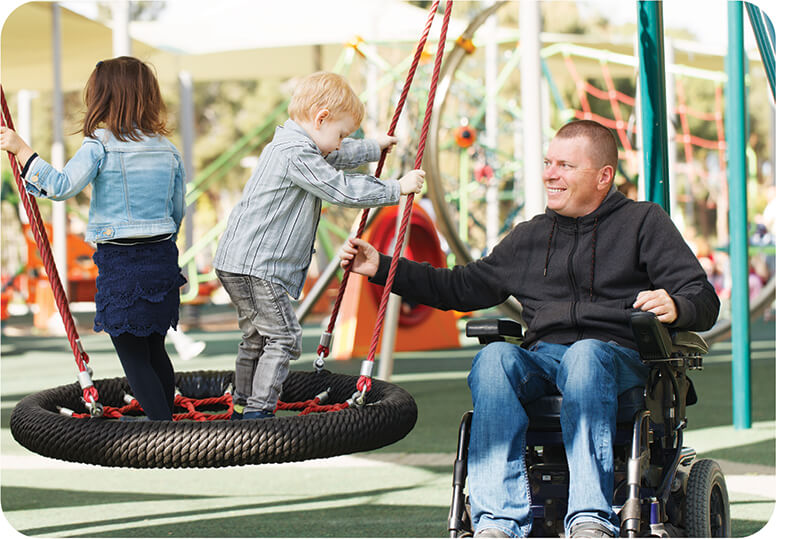 "I've had to tighten up the budget, I can't do it anymore. The kids were used to getting their little treats, but now they get sad because I can't afford them… They do understand a little bit, though."
After years of struggling to make ends meet, Trent reached out to one of Foodbank Queensland's local Member Charities.
"Receiving a Foodbank Hamper is awesome. I was overwhelmed by how much was in them… it made a really good impact in our life."
Trent now has more energy to play with his kids and can help them learn to enjoy veggies and other nutritious ingredients.
"Because of the hampers, Evie eats her veggies now. I have to mash it all up into a big, mashed pile, like mashed potato and all that, but she eats her vegetables!"
With the certainty of fresh fruit and vegetables and essential groceries in the pantry, Trent can afford to pay for other living expenses and can sometimes buy those little extras that mean so much to Evie, Finn, and Georgie.
"Thanks to Foodbank, I've realised it's okay to ask for help… especially for single mums, single dads, grandparents. There are so many less fortunate people out there, that do need help. Every single little donation to Foodbank all helps out in the end." – Trent
Trent's family is just one of many in Queensland struggling to find enough to eat right now.
Your generosity will help families like Trent's receive the essential groceries they need to get back on their feet.
Every $1 you donate will provide two nutritious meals to a family doing it tough. Thank you for making a difference.
HELP HUNGRY QUEENSLAND FAMILIES LIKE TRENT'S