What Can You Expect from a Trolley at Foodbank WA
The reality of food relief and feeding change
When you visit Foodbank WA, you will find that our shop is like a supermarket.
In 2023, this shopping trolley at Foodbank WA will cost you $100, compared to $560 at a leading supermarket.
There is food and groceries in the aisles and there is a large selection to choose from. You may not see the same variety as a supermarket, as this is dependant on what donations have come in.
That said, we always have the staples like pasta, rice, meat and fruit and vegetables that are priced by weight. We also have frozen meals, meat packs and other bundles that are prices as marked for convenience.
Below are some examples of the type of packs you will find available, it is important to note that products will change with availability.
If you were to go to your local supermarket, you could expect to find the same items priced as listed below. Each one at Foodbank WA only costs $10, $8 and $10 respectively.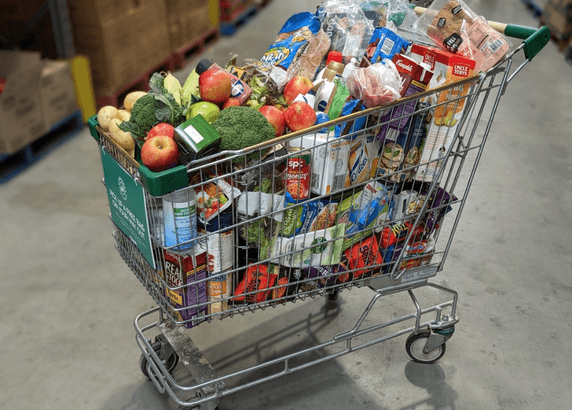 Pantry Pack, $10
Morning Fresh Raspberry & Apple 900ml, $ 9.50
Community Co Disinfecting Floor Wipes 20 pack, $ 5.00
Coles Ultra Multi-Purpose Cleaner 750ml, $ 2.00
FAB Laundry Liquid 1.8 litre, $ 9.00
Bref Power Active Value Pack 2x50g, $10.00
TOTAL $35.50
Breakfast Pack, $8
LCM Oaty Puffs 6 Pack, $ 6.00
KIND Salted Caramel Dark Chocolate Bars Gluten Free 4X30g bars, $12.00
SPC Fruit Salad 825gm, $ 5.00
Harvey Fresh Full Cream Long Life Milk 1L, $ 1.90
Be Natural Low Sugar Granola 400gm, $7.00
TOTAL $31.90
Pantry Pack, $10
Sorbent Anti-Bacterial Wipes 2×12 Pack, $3.60
Colgate Triple Action Toothpaste 165gm, $3.50
Sunsilk Conditioner 450ml, $3.55
TRESemme Shampoo 950mL, $14.00
Coles Revitalising Breeze Body Wash 1L, $4.00
Azzaro Wanted for Men EDT Mini 7.1ml, $17.00
Giorgio Armani Beauty Power Liquid Foundation 30ml, $105.00
TOTAL $150.65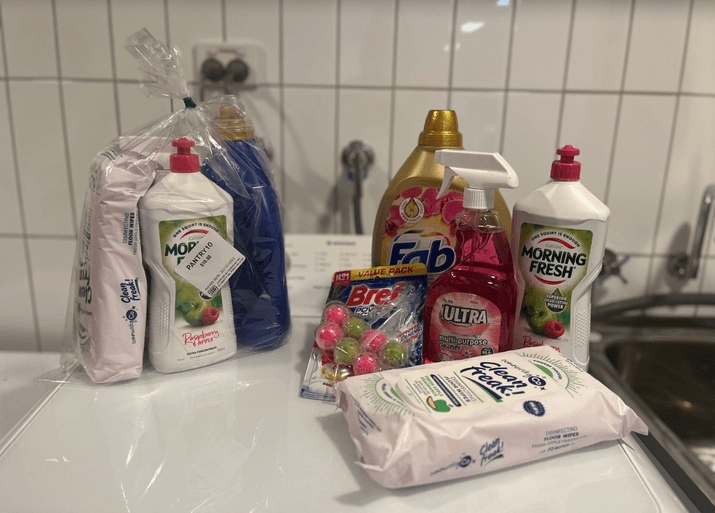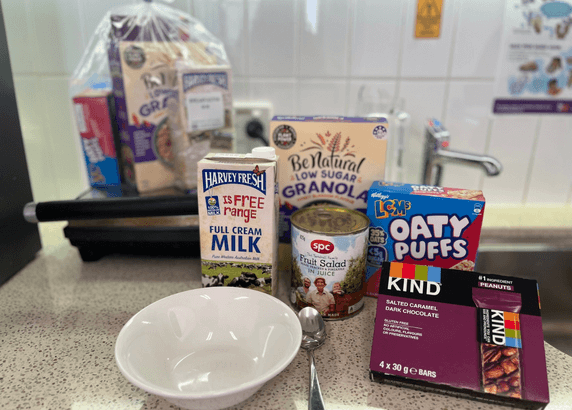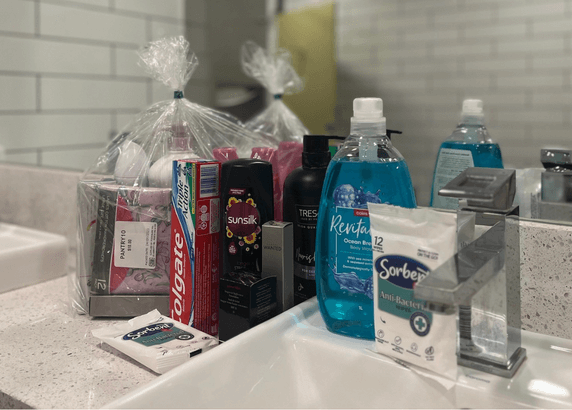 Find out how to access food assistance