How Do You Get Your Two and Five?
Providing fruit and veg through our food relief
We are lucky in how we get ours.   
Supermarkets (Coles, Woolworths, Costco and Aldi) generously donate to us. Our national partnership with Woolworths also ensures we are supported with regular donations and in-store promotions. 
Oversupply is one reason we see donations from supermarkets and occasionally even a delayed new store opening means we receive all of their close to code items. In addition, our regional branches have fostered their own relationships with local supermarkets who regularly donate oversupply.
Sometimes we get donations as the produce doesn't meet the supermarkets' quality standards but are still perfectly edible. Recently we had a large number of mangoes donated by Coles because they had a few too many blemishes for retail sale.
On a more ad-hoc basis, when a fruit or vegetable is in season, we get local growers from the Swan Valley and surrounds personally dropping off what is oversupply to them. We often see grapes, avocado or stone fruit.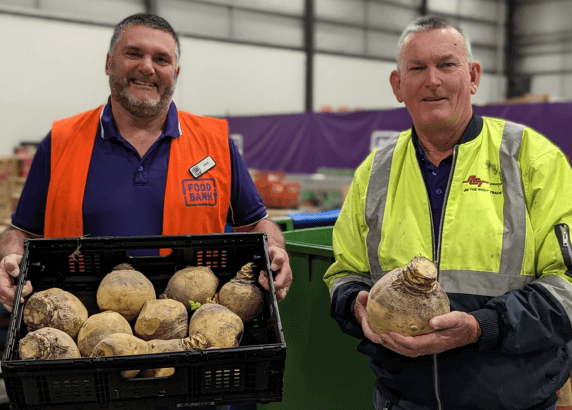 Packing sheds, which are used by growers to sort, grade and pack their produce into bags or boxes ready for retail sale, will also donate produce to us. Fruits or vegetables that don't meet a particular grade, as required by a supermarket for example, that are deemed as 'ugly fruit' or are considered too small for sale but is perfectly good and healthy to eat will be donated to us. The lovely people at Ivankovich farms in Bunbury often donate carrots or onions that are not aesthetically pleasing enough for a big supermarket. We are lucky enough to pick up from them weekly during growing season.
When things don't go quite according to plan and orders fall through, we also receive product which is bound for export.  
Perth Market Group, Western Australia's only wholesale fruit and vegetable market is also a big supporter of us and our work. The Market operations are complex with more than 100 businesses within the Canning Vale site who receive, store, trade and distribute fresh fruit and veg. On a weekly basis we have volunteers on site who liaise with the growers and distributors on site by either wandering over to their stalls to collect donations, or sometimes the growers themselves come to volunteers with their own produce that they weren't able to sell that day or was oversupply. 
We of course couldn't do what we do without our amazing and generous growers in Bunbury and the South West. Each week our volunteers take out the 12-pallet truck to pick up any excess produce from growers which is then brought back to Perth and distributed via our branch at Perth Airport to our five other regional branches. We have about 20 growers in and around the Bunbury region who support us and we are so grateful for all that they do. 
Senior Manager Logistics and Infrastructure, Mike McLaren said, "We have very meaningful relationships with everyone who donates to us, from the big supermarkets right through to the growers and we are so grateful for that. Our growers are incredible people who work so hard, they hate to see good quality produce go to waste, so they donate to us." 
Thank you to all of our donors who make what we do possible each and every day.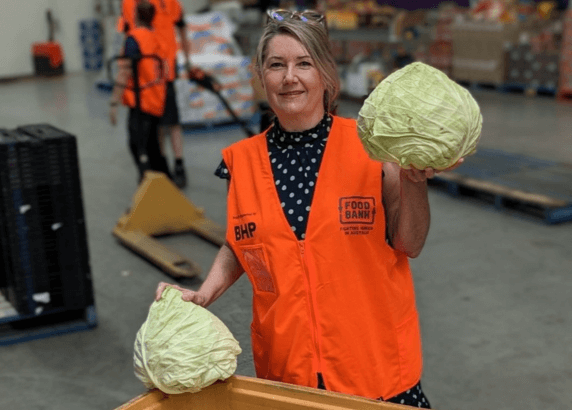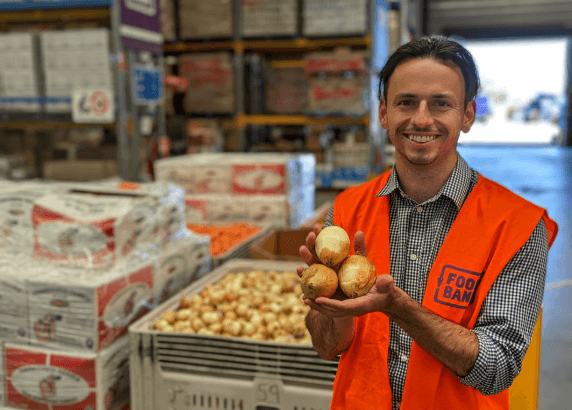 Read about a community farm in Bunbury doing their bit for food relief